Our customers say
Excellent
Direct search traffic increased by 41%
Returning customer rate increased by 82%
Online store sessions increased by 638%
Since working with Arctic Grey the new UX focused site design with a mobile first approach, optimized product page, and cart drawer page, increased returning customer rate by 33% in 30 days as well as increased SEO traffic by 18% through highly targeted product placement in high click zones.
The Cashmere Sale's Transformation from Brick & Mortar to a Thriving Shopify Store is really quite the story to tell.
The Cashmere Sale began as a traditional brick-and-mortar store, nestled in the heart of a bustling community. With a passion for quality cashmere products, they built a loyal customer base but lacked an online presence to tap into the broader market.

After collaborating with The Cashmere Sale and creating their inaugural online store, it became evident that their existing setup lacked a mobile-first approach and optimized product pages, collection pages, and cart drawer. We sought to enhance the user experience on both mobile and desktop devices, ensuring seamless navigation and fostering targeted product offerings. The ultimate goal was to boost average order value and promote upselling opportunities.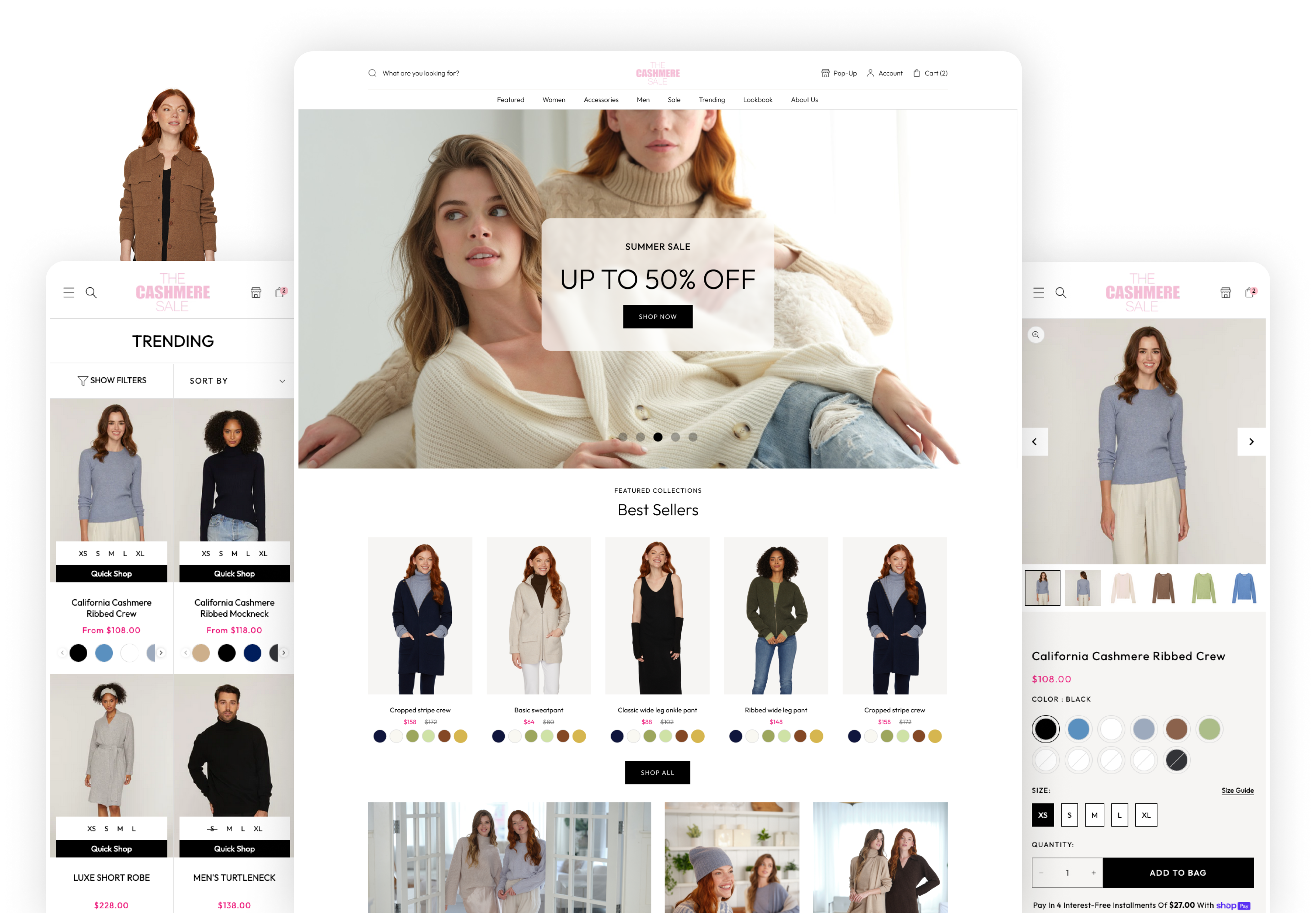 Up to 19% higher conversion with the one-click shoppable collection & home pages.
Direct Search Traffic Increased by 41% in 30 days, through the use of strategic, SEO friendly product placement and content.
With a Optimized Product Page, and Cart Drawer we increased Returning Customer Rate by 33%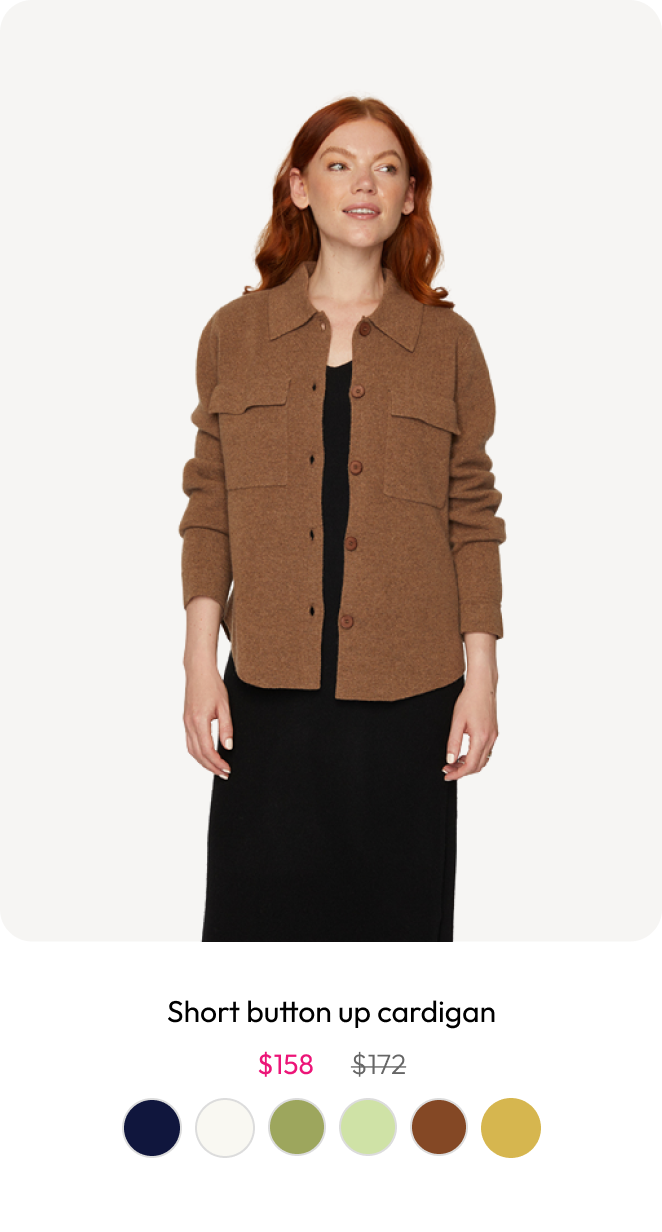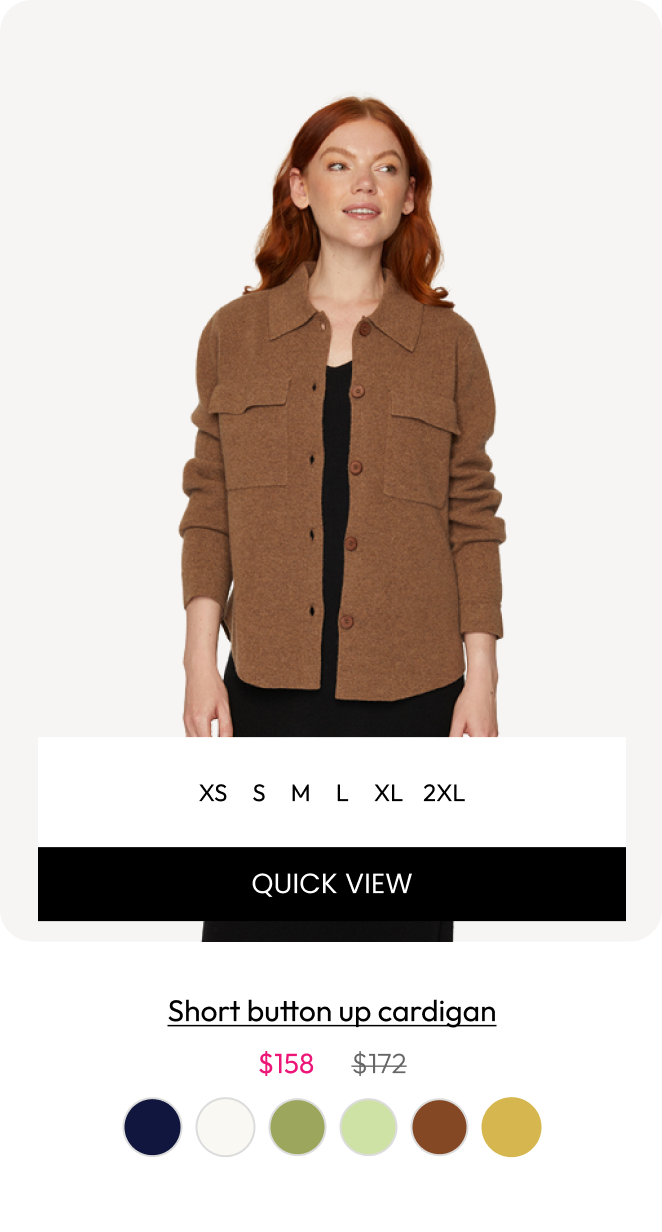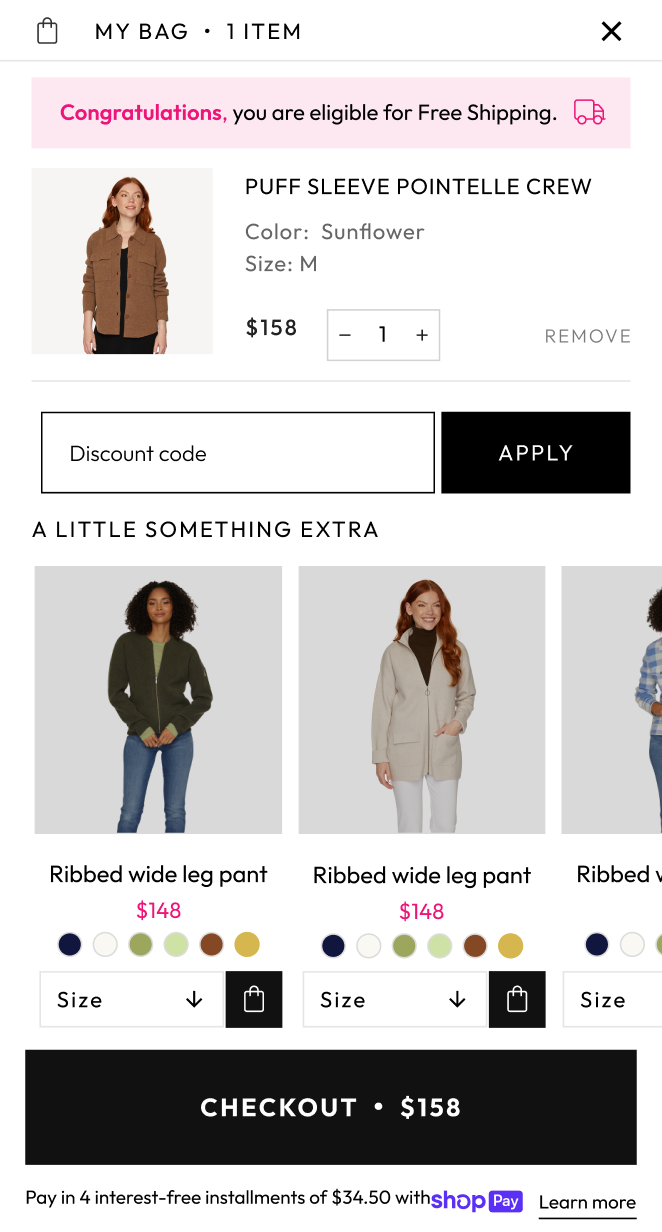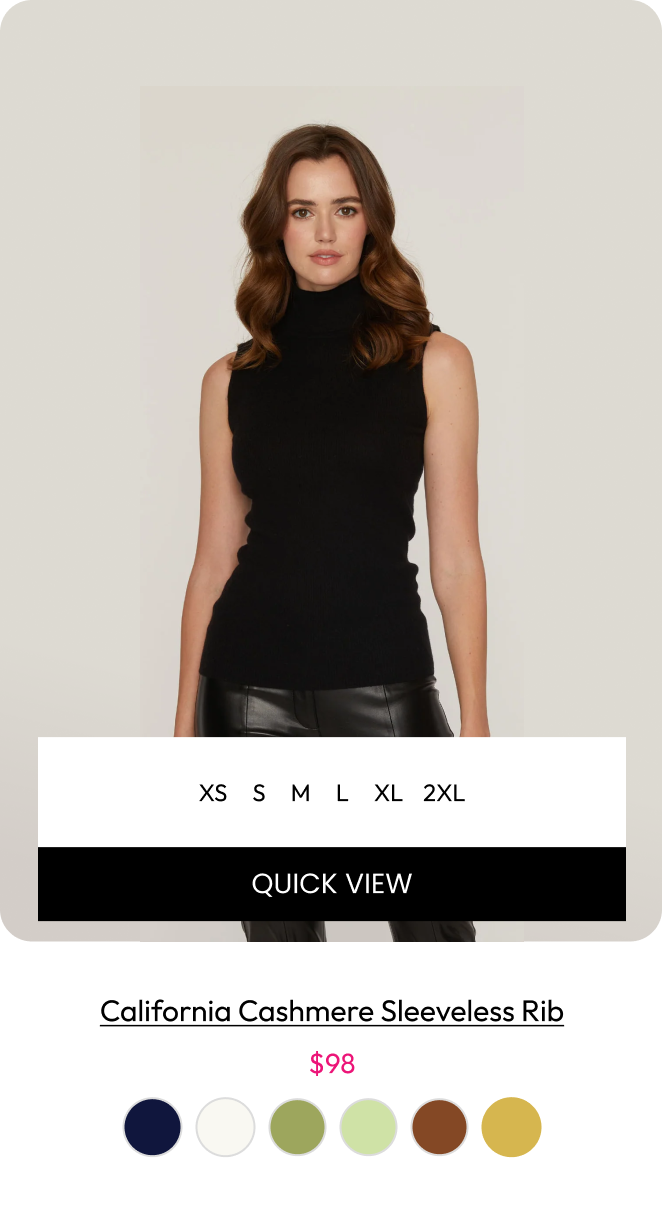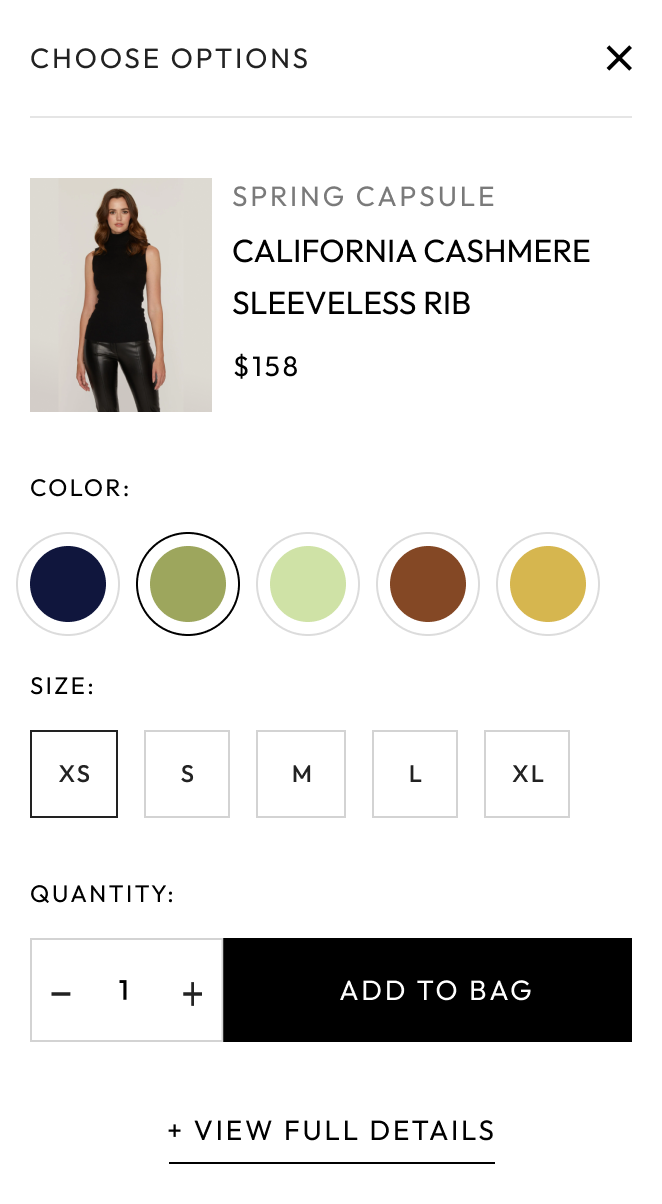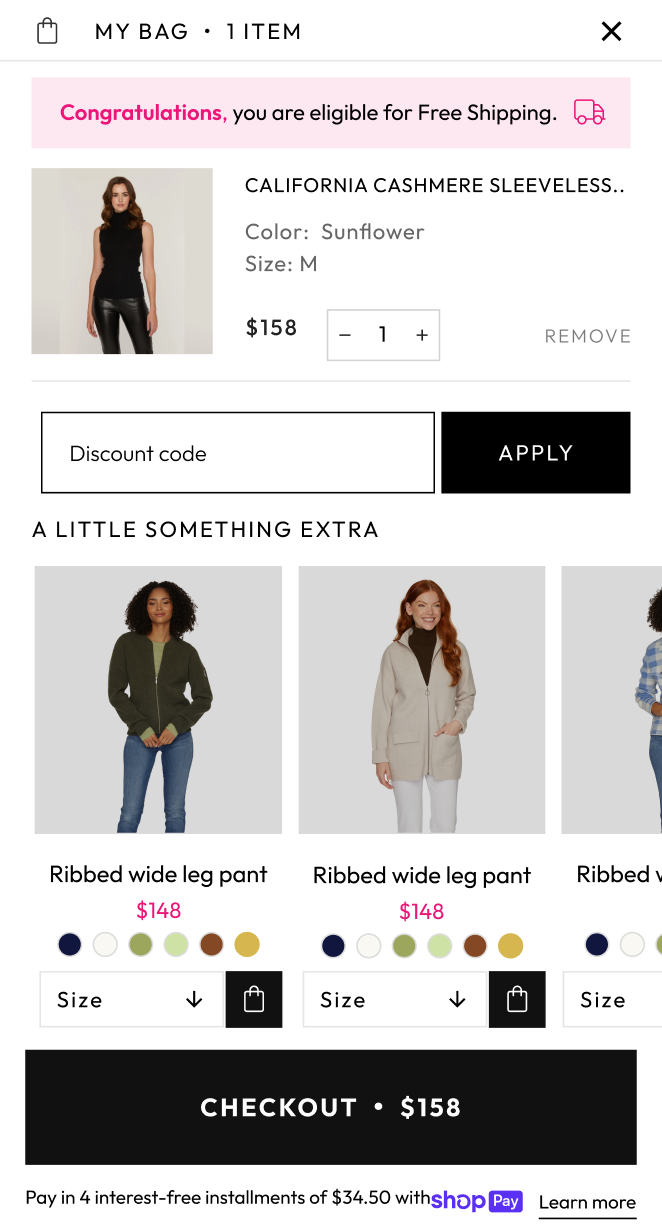 The Challenge
The rapid shift in retail trends towards e-commerce presented The Cashmere Sale with both an opportunity and a challenge. How could they translate their in-store success to an online platform without losing the essence of their brand? This was a leap from solely operating in physical stores to exploring uncharted waters in the online world.
The Solution
Our partnership with The Cashmere Sale commenced with an understanding of their unique needs and goals. In a span of just five years, we achieved the following milestones:

Initial Setup: Starting with no online platform, we quickly set up a user-friendly, intuitive online store using standard Shopify. This allowed The Cashmere Sale to dip their toes into e-commerce, learning what resonated with their online audience.

Upgrading to Shopify Plus: As the online business grew, we migrated to Shopify Plus to provide enhanced features and greater customization. This paved the way for a more tailored shopping experience, echoing the in-person service that The Cashmere Sale's customers had come to love.

Implementing Shopify POS: To create a seamless integration between online and in-store sales, we implemented Shopify Point of Sale (POS). This helped unify the inventory management, provide real-time updates, and further blur the lines between their physical store and the online marketplace.

Continuous Refinement through A/B Testing: Recognizing that e-commerce is ever-evolving, we embarked on continuous iterations and refinements. By implementing A/B testing, we identified the optimal user experience design, landing pages, and conversion strategies that resonated with their target audience.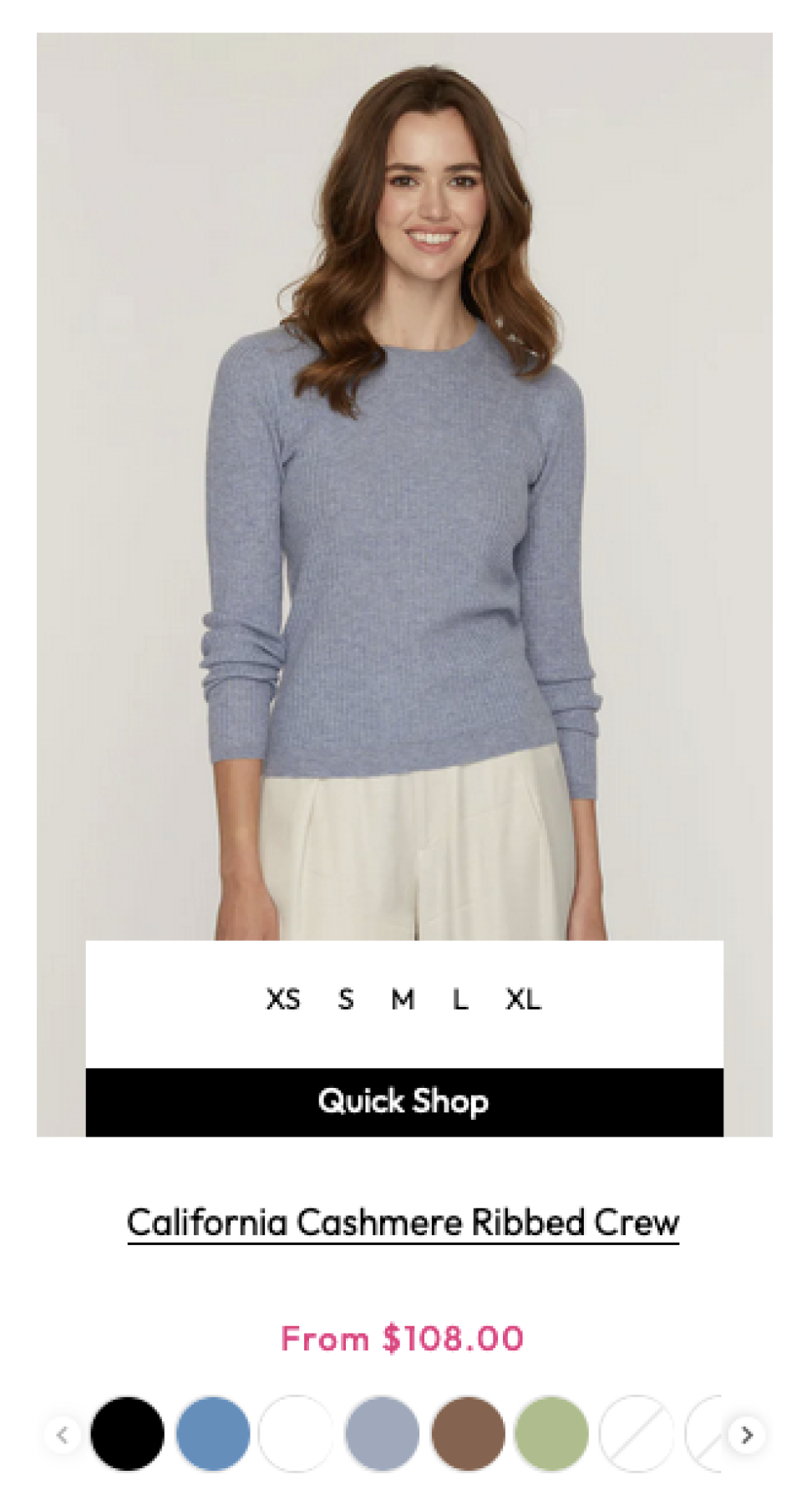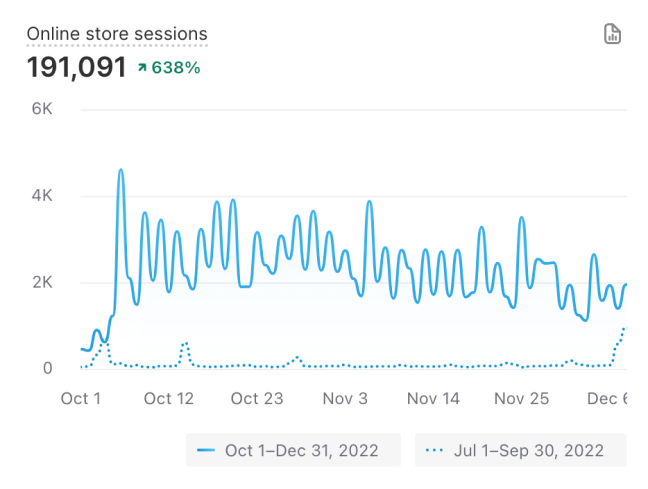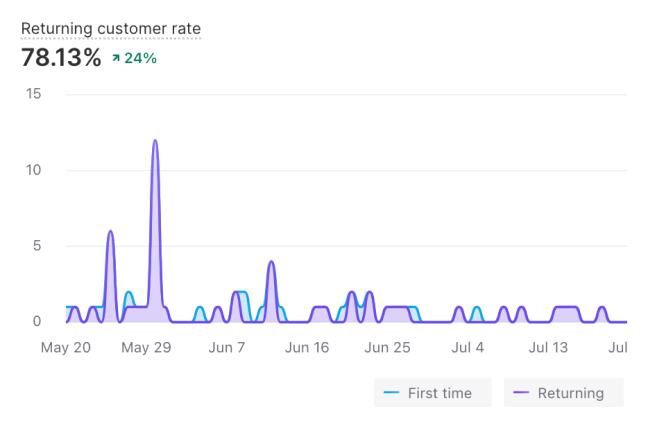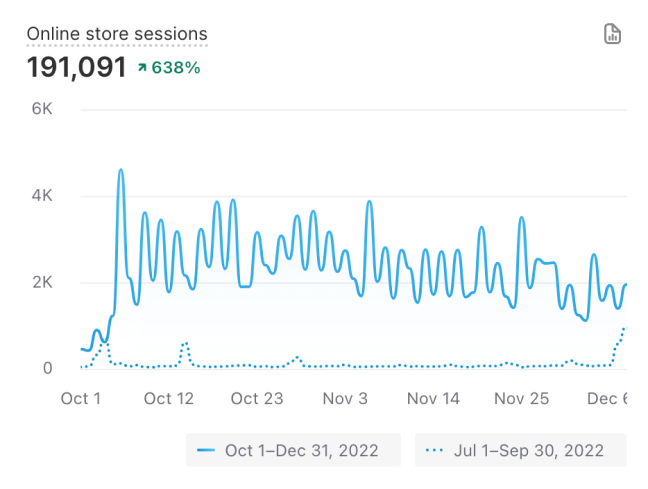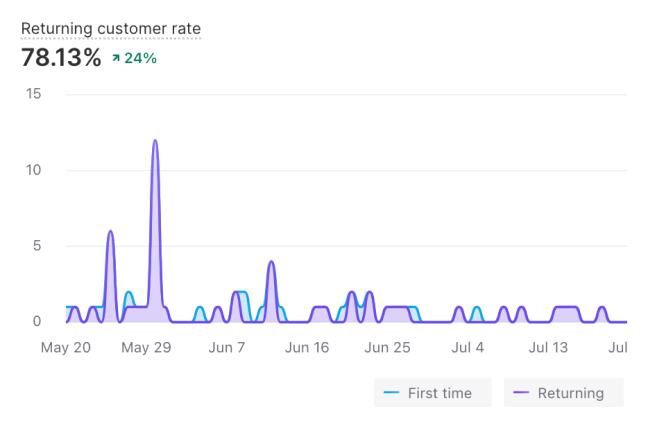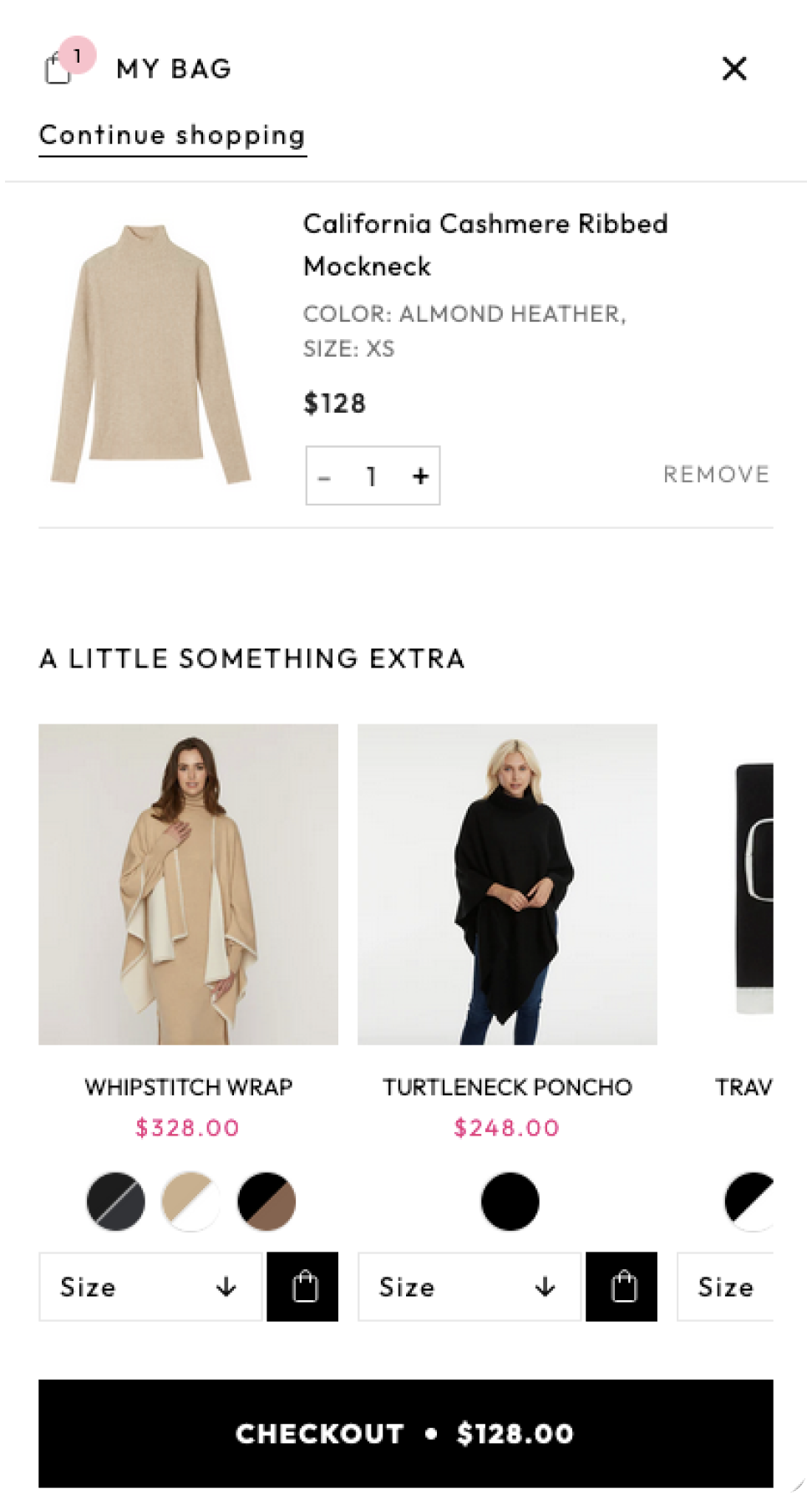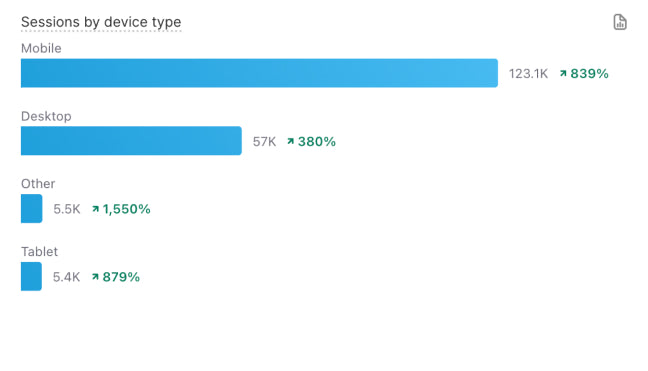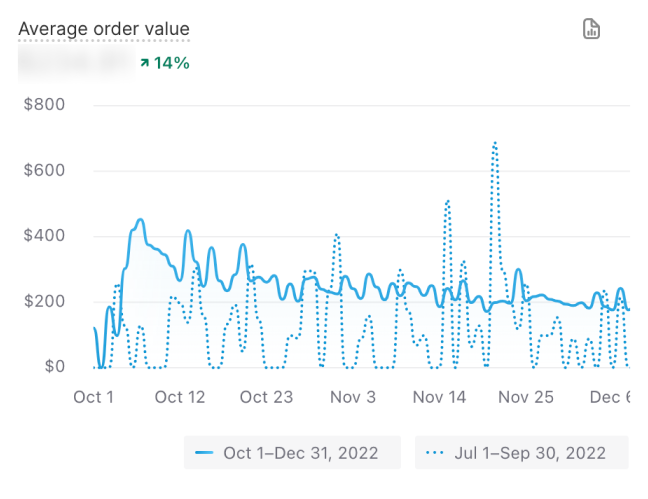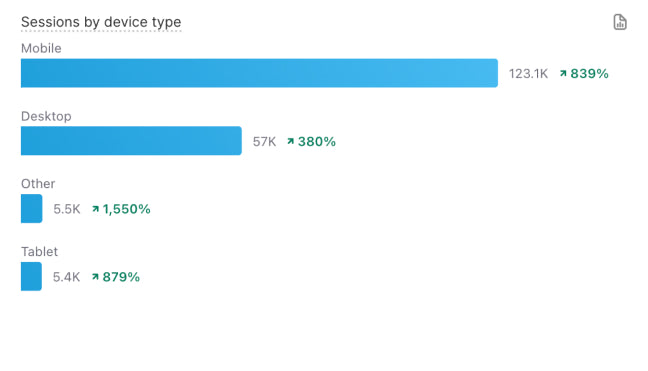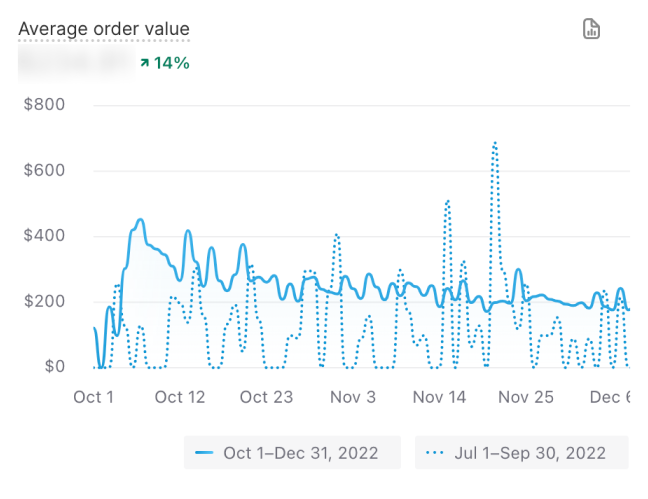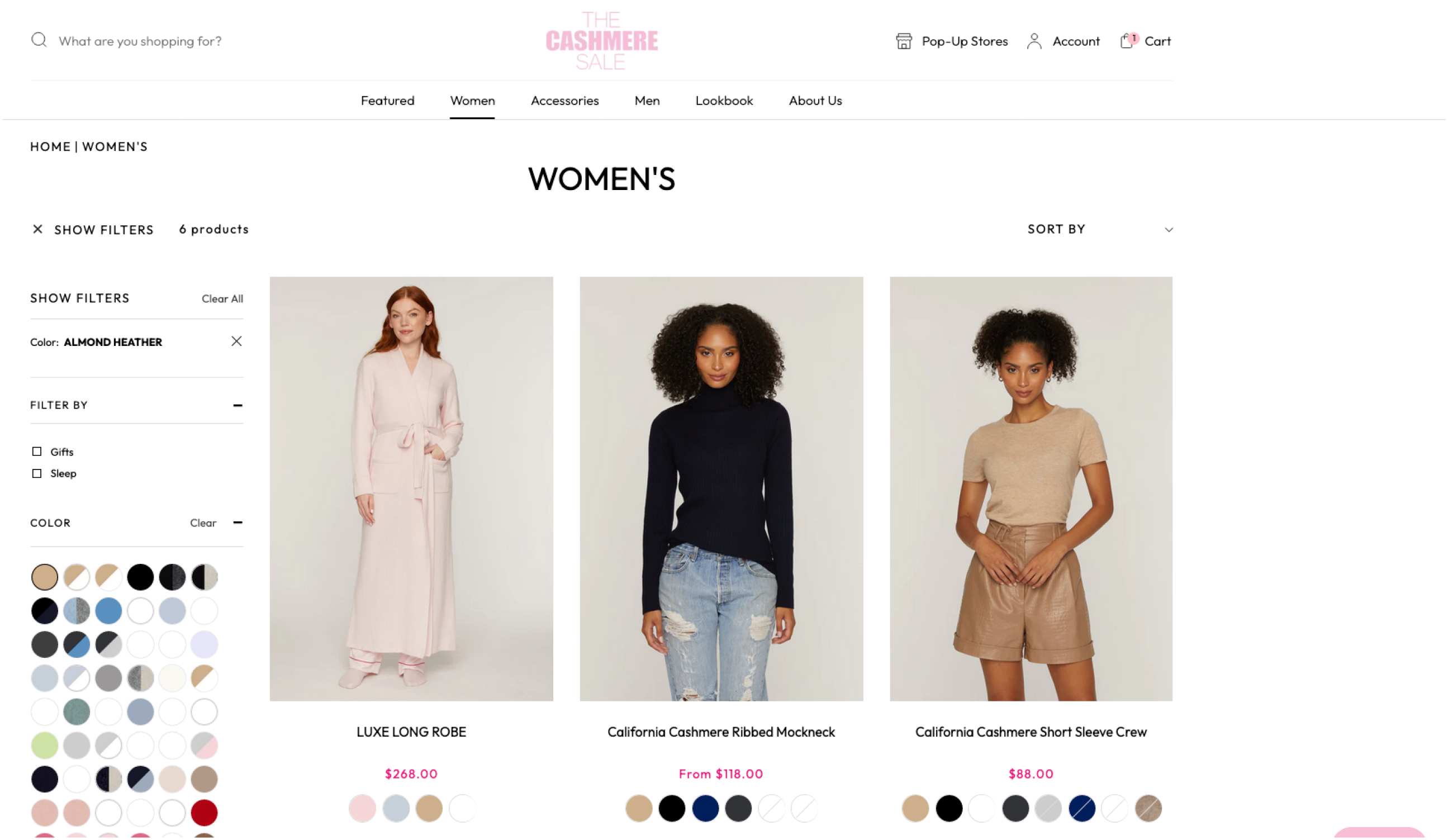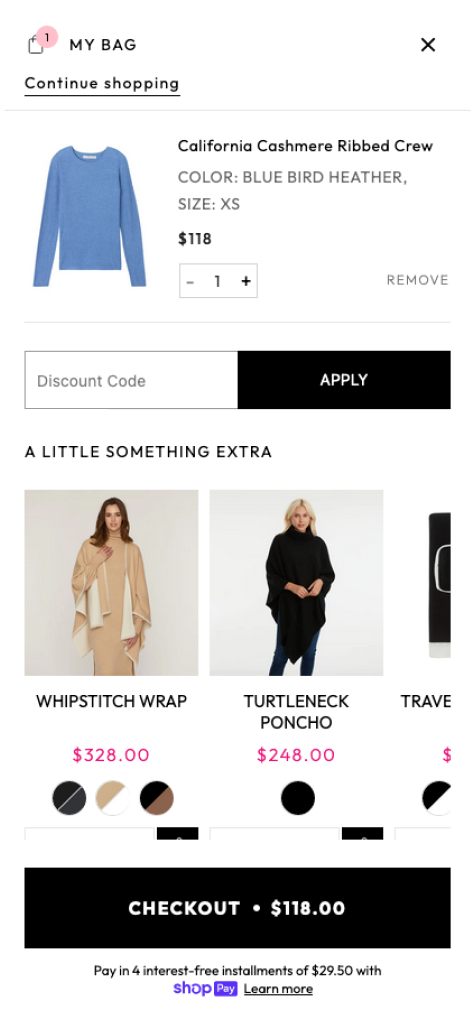 A truly diverse range of action
Arctic Grey and The Cashmere Sale joined forces to create an enhanced user experience for both mobile and desktop users, with the primary goal of encouraging quick add features and driving upsell and cross-selling opportunities. Central to this endeavor was the development of a frictionless checkout process to optimize conversions. Drawing upon our expertise, we identified strategic upsell opportunities within the checkout funnel. The result? A remarkable improvement in Conversion Rate (CR) and Average Order Value (AOV), underscoring the success of our collaborative efforts.
Mobile First: By prioritizing the mobile experience, you cater to a larger audience, potentially capturing more leads and conversions. With the increasing use of mobile devices for search, an optimized mobile UX becomes crucial. Mobile-friendly websites are favored by search engines, leading to higher rankings and, consequently, increased search traffic. Mobile users often have different browsing habits and intentions compared to desktop users. By catering to mobile users' specific needs, you align the UX with their behavior, increasing the likelihood of conversions. For The Cashmere Sale, this meant optimizing content placement and button placement to cater to their unique audience and stay true to their overall brand.
Optimized UX: In today's digital landscape, where users have numerous options, a superior UX can be a significant differentiator, helping a business stand out from its competitors. A smooth and intuitive UX design streamlines the conversion process, reducing friction and making it easier for users to complete desired actions, such as making a purchase or signing up for a service. With the Cashmere Sale, we wanted to utilize advanced filtering options on collection pages, and optimize their overall spacing and button placement.
SEO Traffic: When products are well-placed and relevant to users' search queries, search engines are more likely to rank the website higher in search results. This, in turn, drives more organic traffic to the site. Search engines like Google consider user experience as one of the ranking factors. Websites and apps with better UX are more likely to rank higher in search results. Through the use of upsells and targeted product placement, we were able to provide an increase in sales by search traffic by 21% in 30 days.
Site Speed: Website loading speed is a major factor in determining your conversion rate – too slow and customers will be more likely to bounce, resulting in missed opportunities. Our research shows that by improving load speeds by just one second you can reap an impressive 17% increase in conversions. Our mission was to guarantee outstanding, high-speed performance on both desktop and mobile platforms. Our efforts were officially rewarded with awe-inspiring site speed results.
Arctic Grey UI/UX Design Approach.
Improving the desktop user experience is essential for keeping visitors engaged and satisfied with any website. For The Cashmere Sale we focused on intuitive navigation and filtering, responsive design, and clear call to action. We maintained consistent branding throughout their website, including colors, fonts, and design elements.
A cohesive brand identity helps users recognize your website and builds trust. It was important to their aesthetic to maintain a clean and organized layout, using the white space strategically and bold call to action buttons. Well-spaced content makes it easier for users to digest information and focus on essential elements, leading to easier browsing and higher click rates and conversion.
With climbing mobile shopping rates, adopting a "Mobile First" design was crucial to improving conversion for The Cashmere Sale. Not only this, but Google and other search engines consider mobile-friendliness as a ranking factor, which means a positive mobile UX can positively impact your website's search engine visibility.
In this case, they saw a 41% increase in search engine traffic in only 30 days. Investing in mobile UX sets your brand apart from competitors and establishes a positive impression among mobile users. We ensured their website was fully optimized for mobile devices with responsive design, easy navigation, and quick loading times.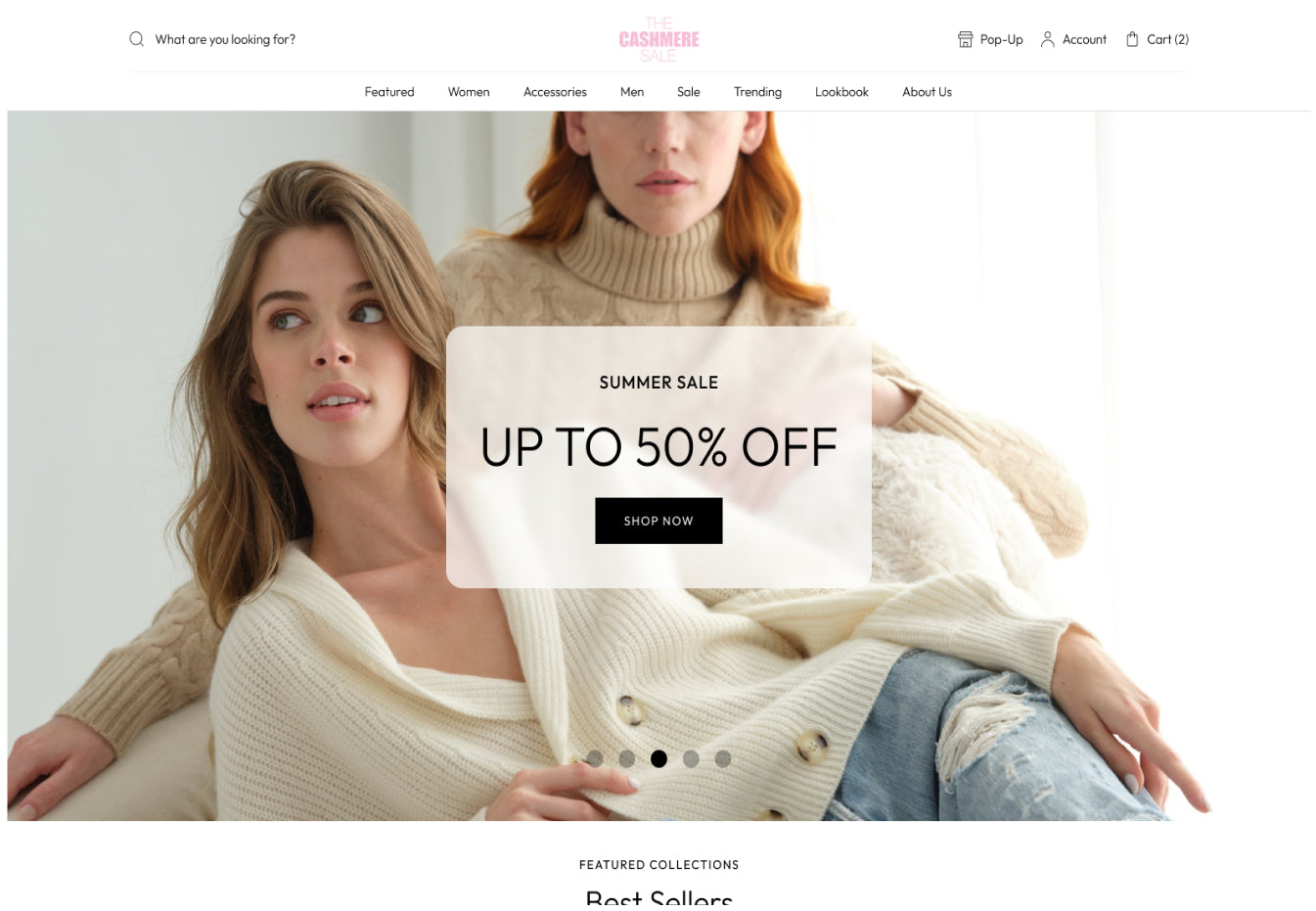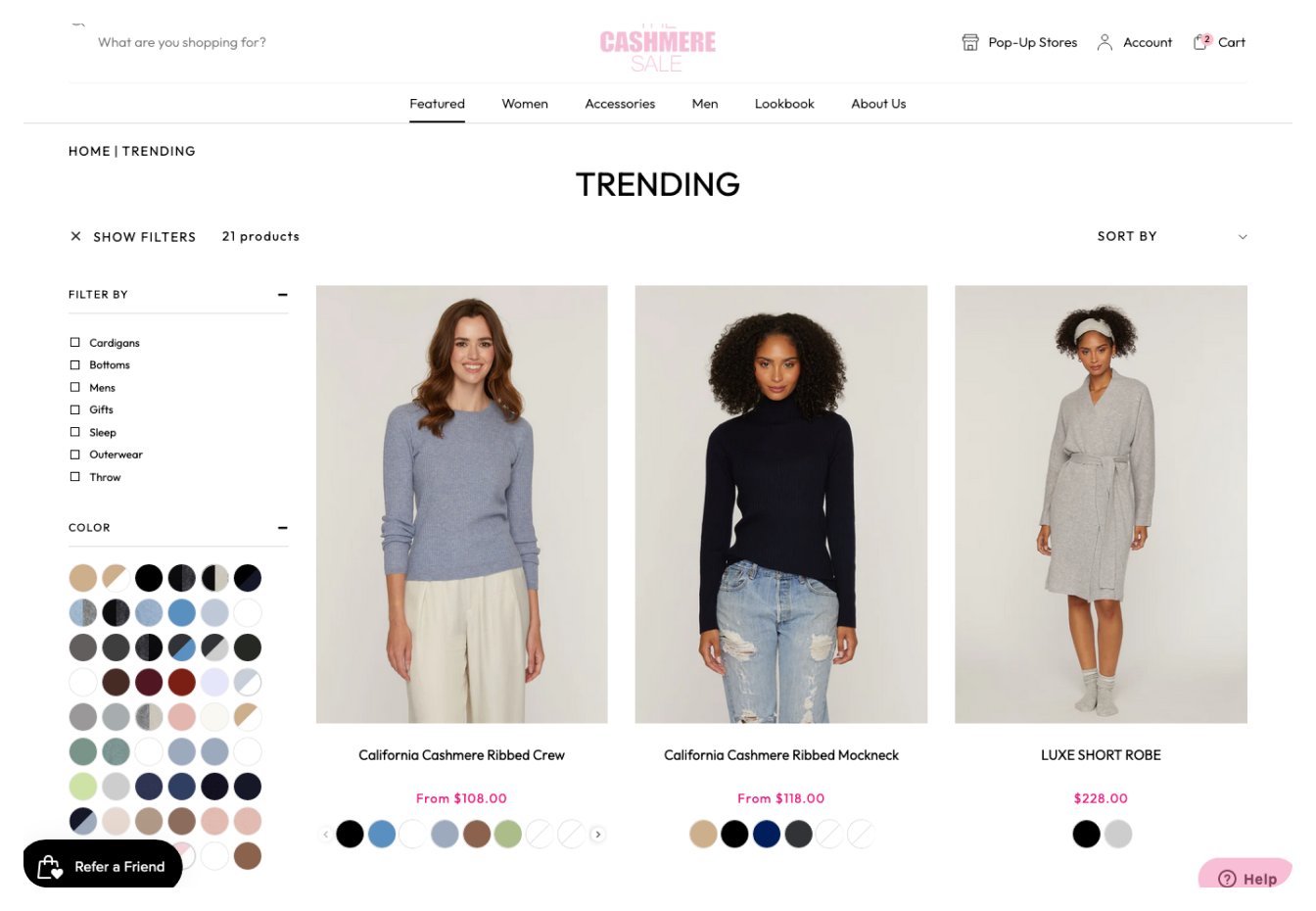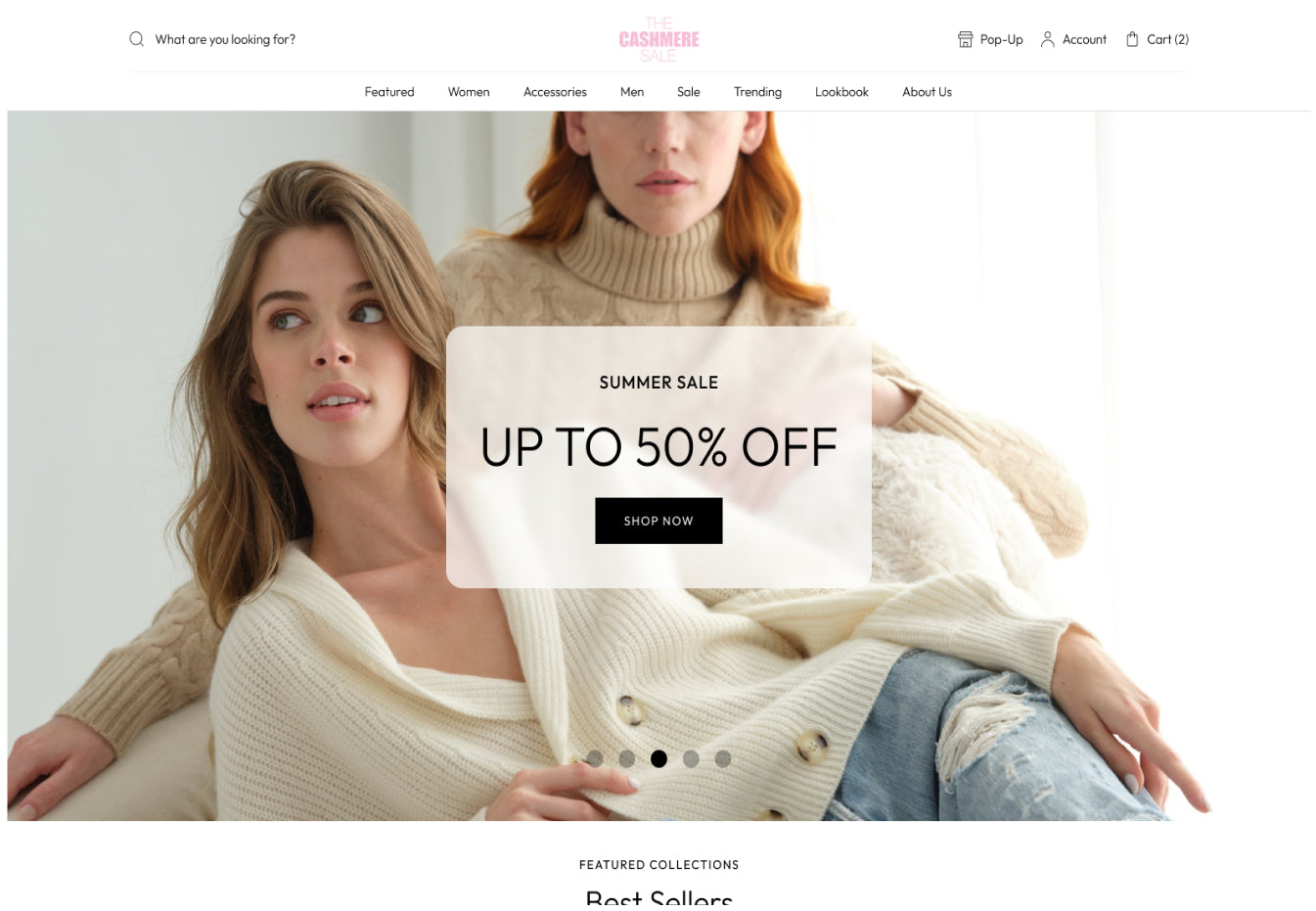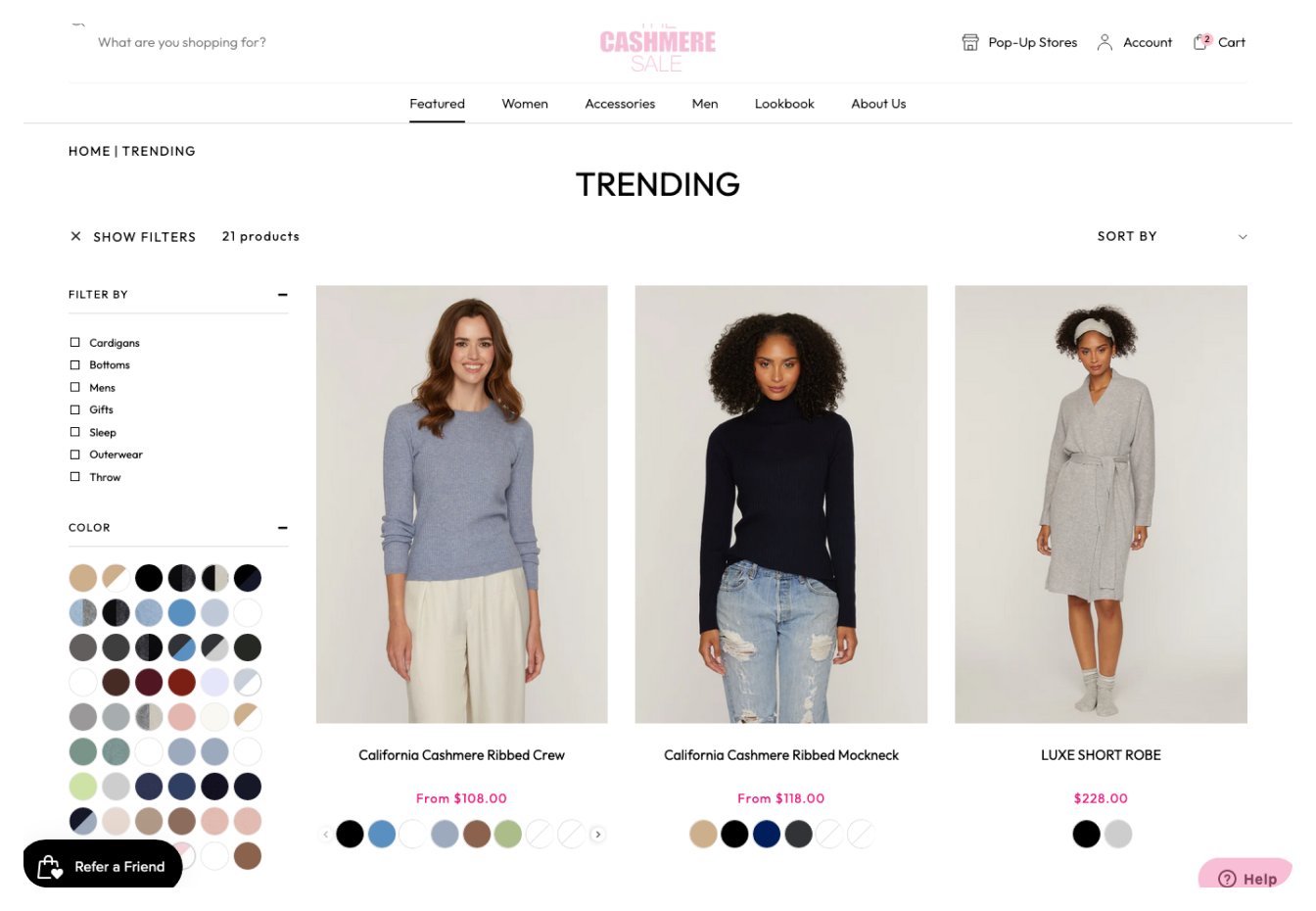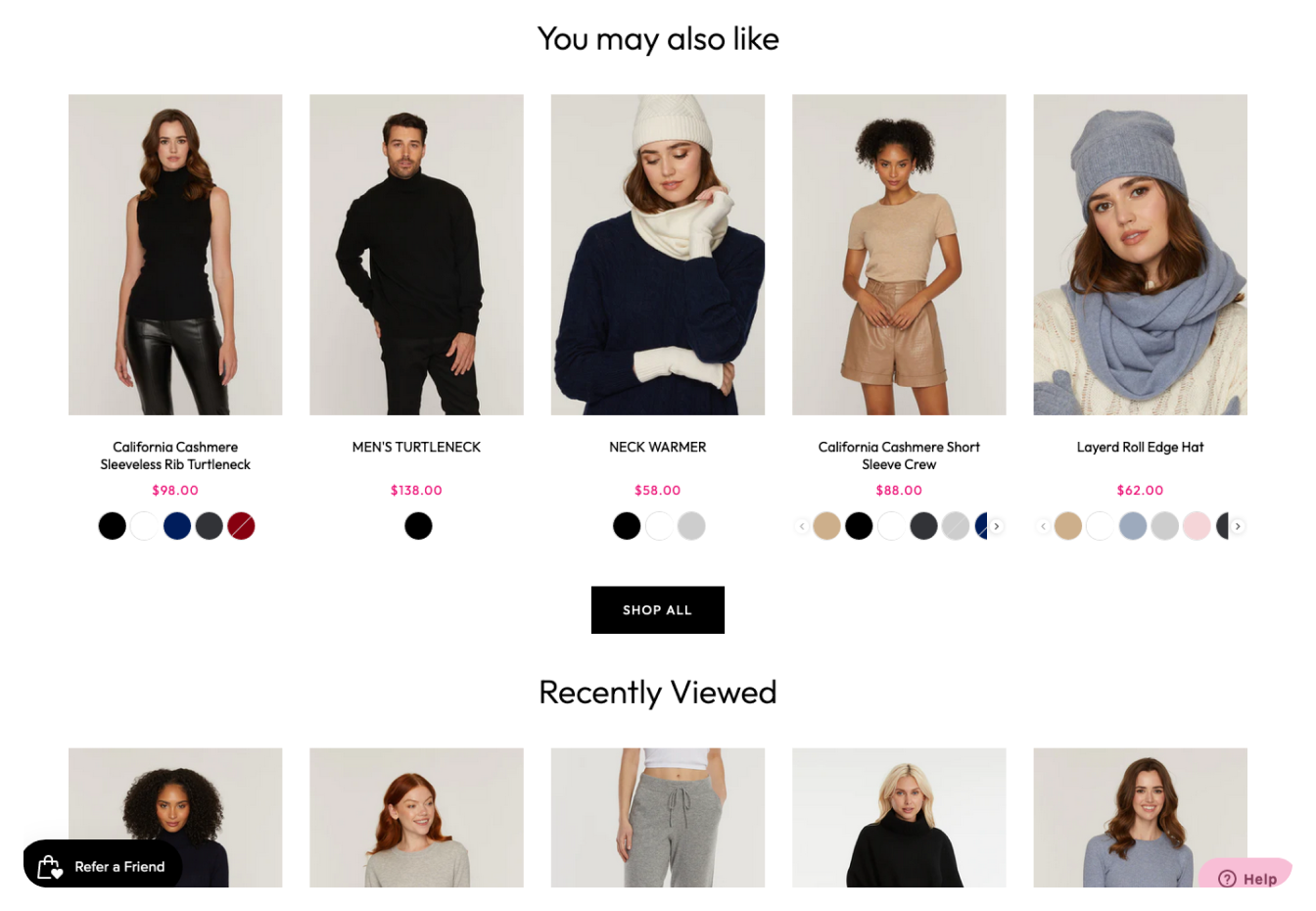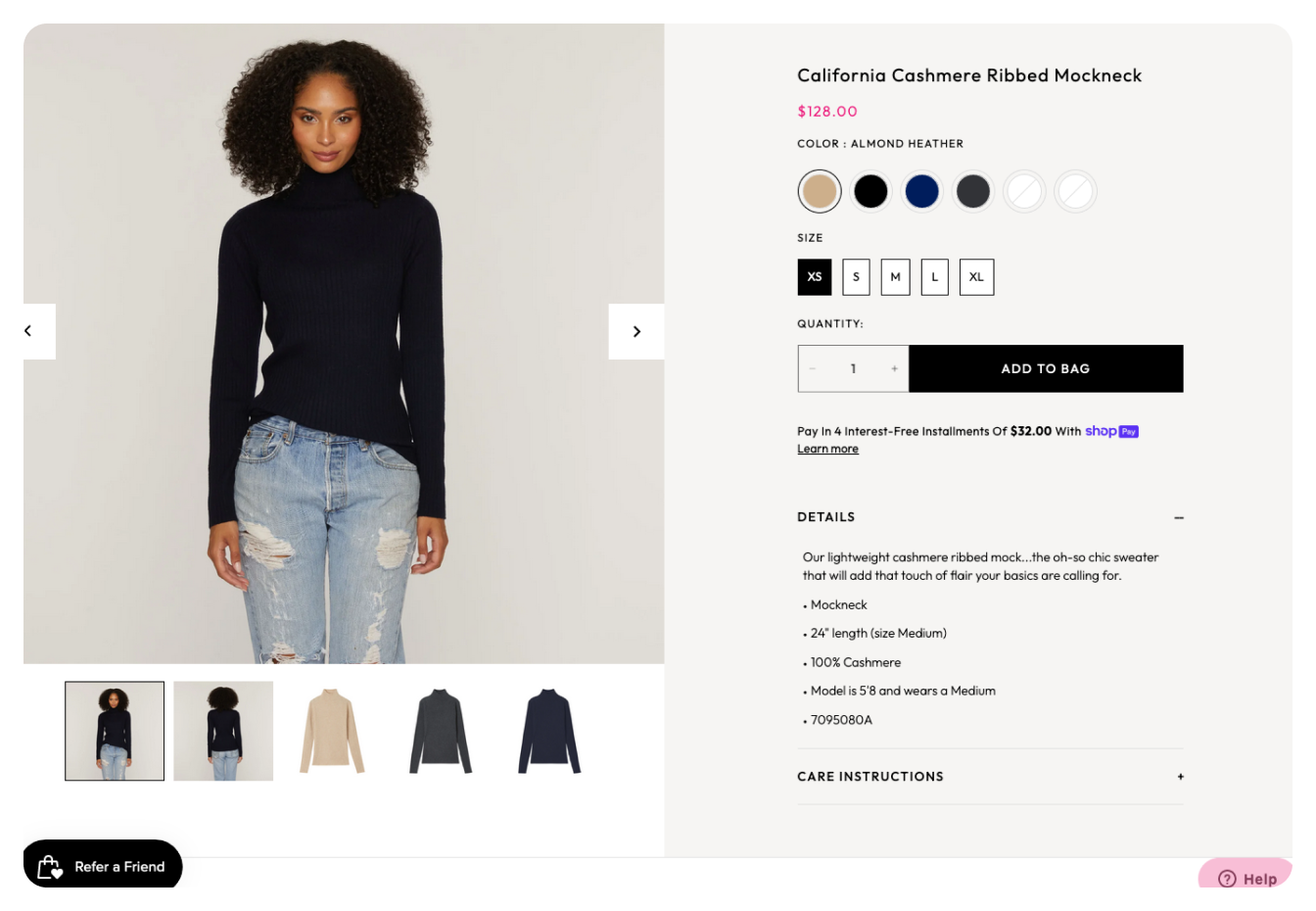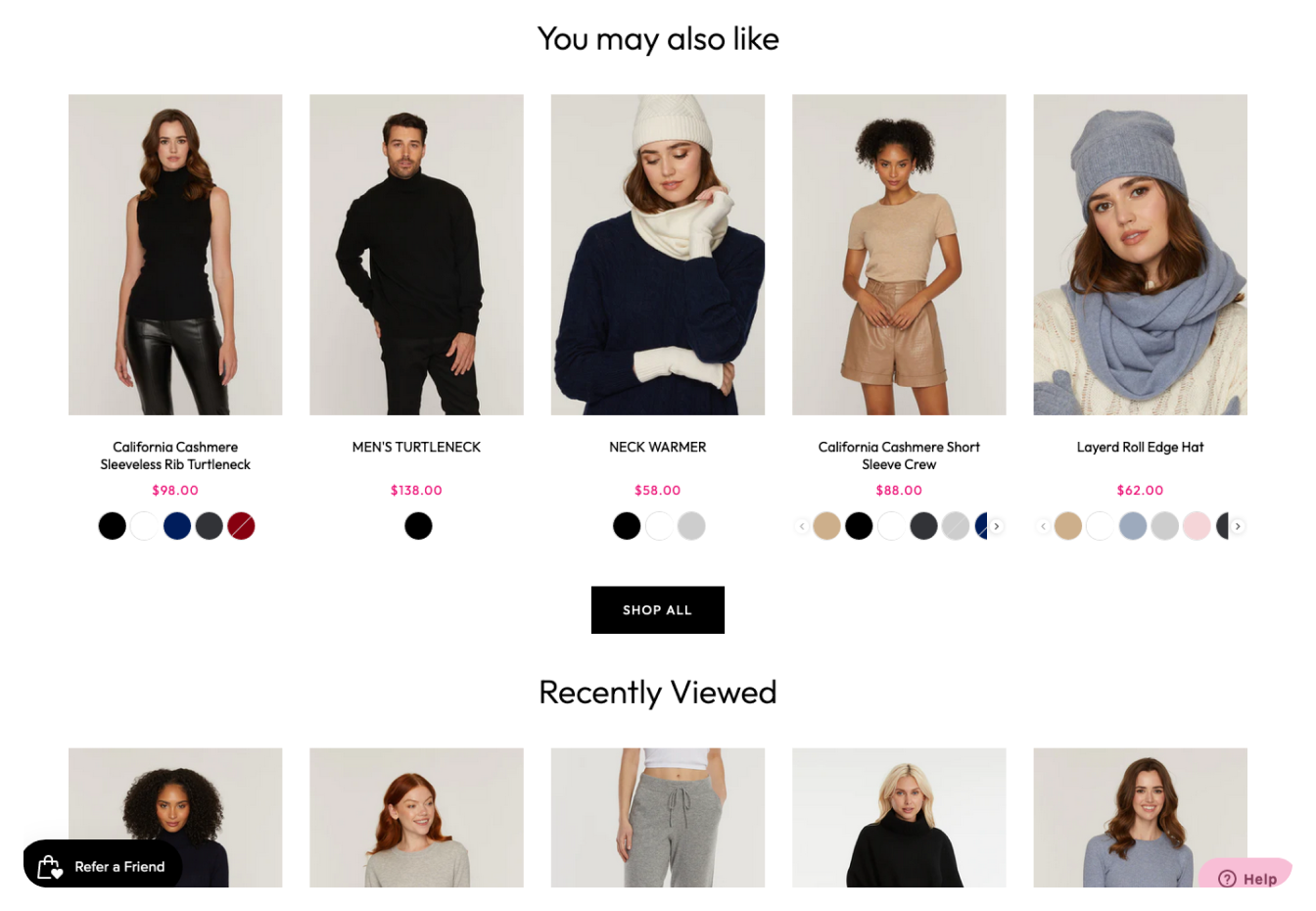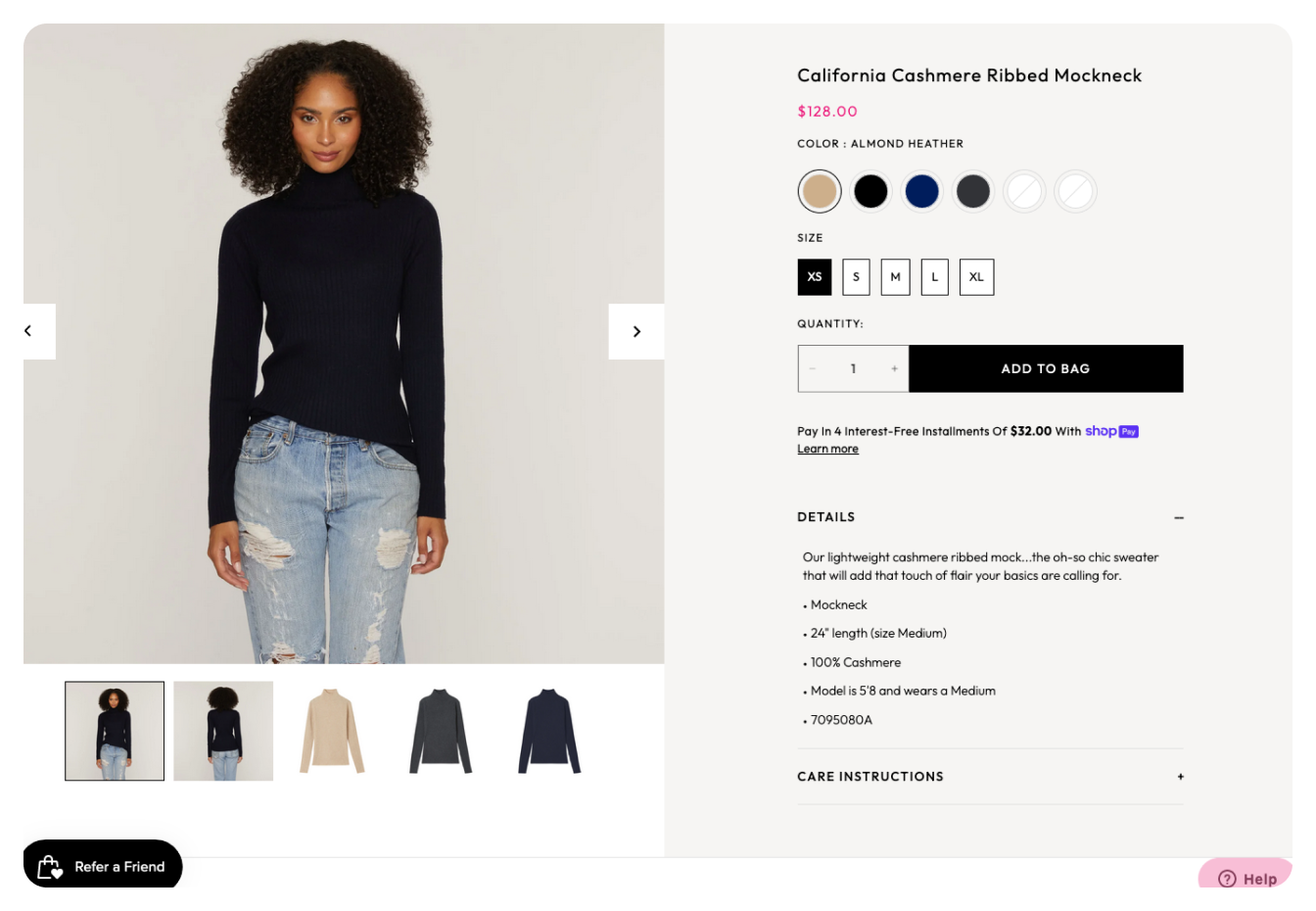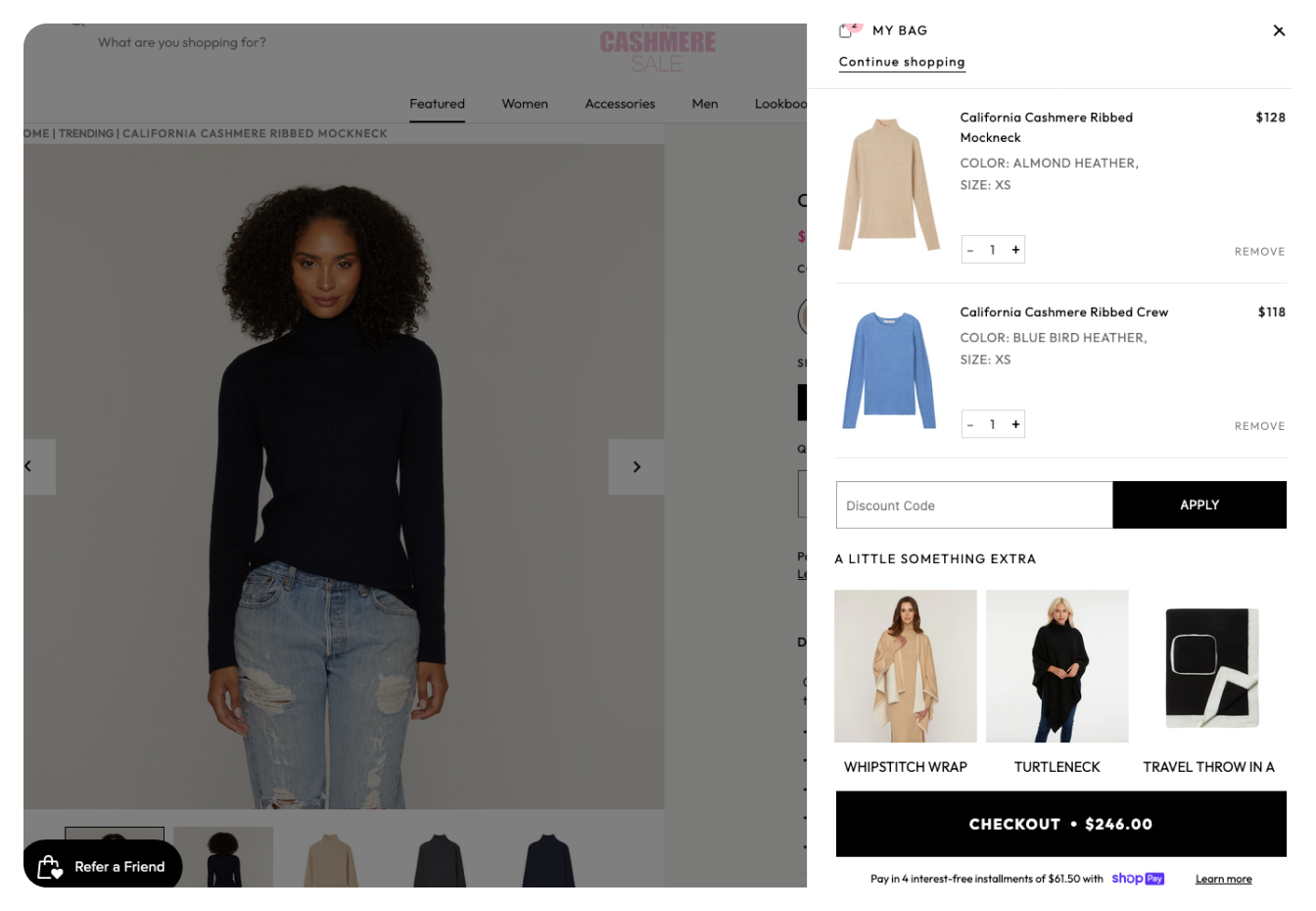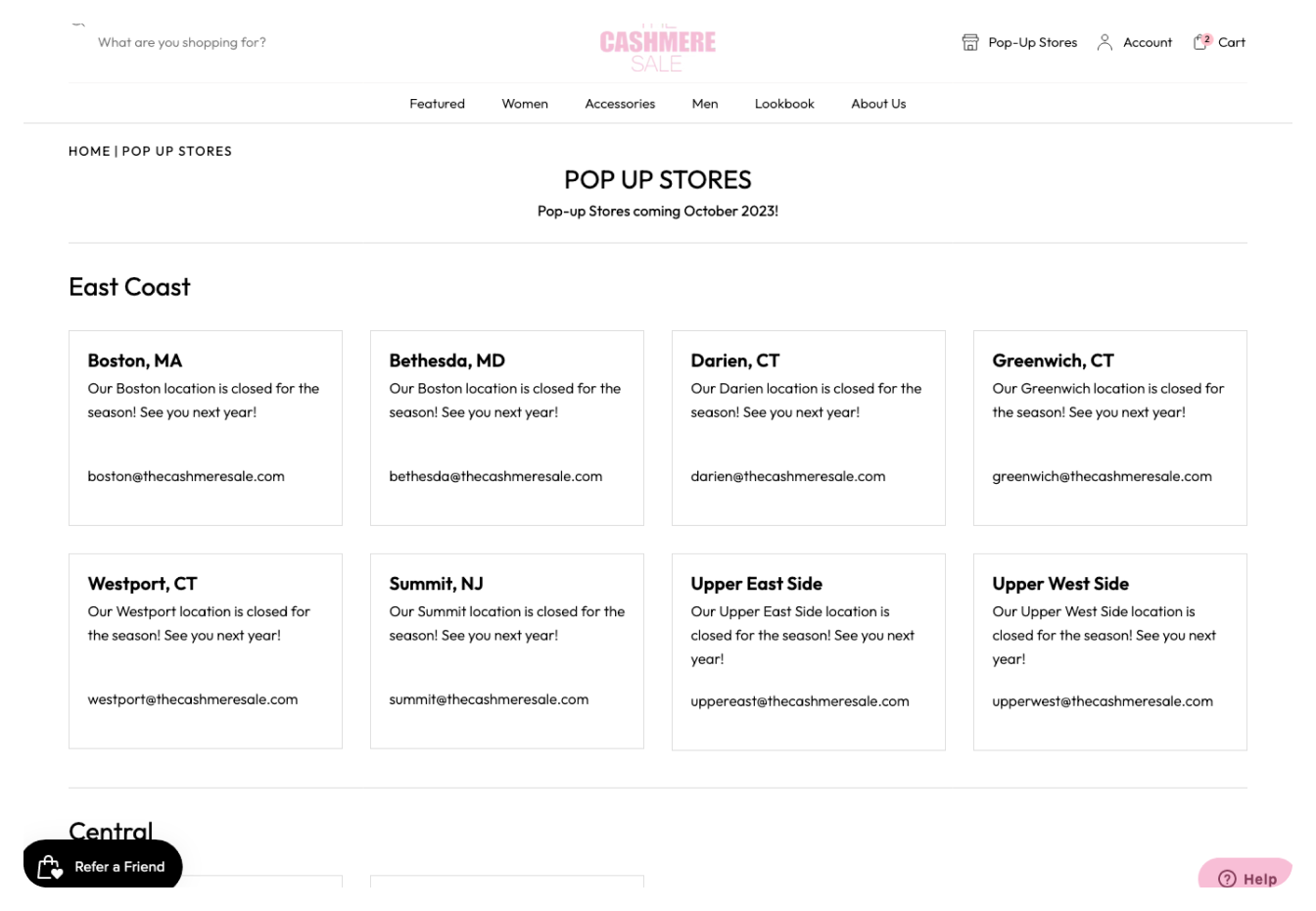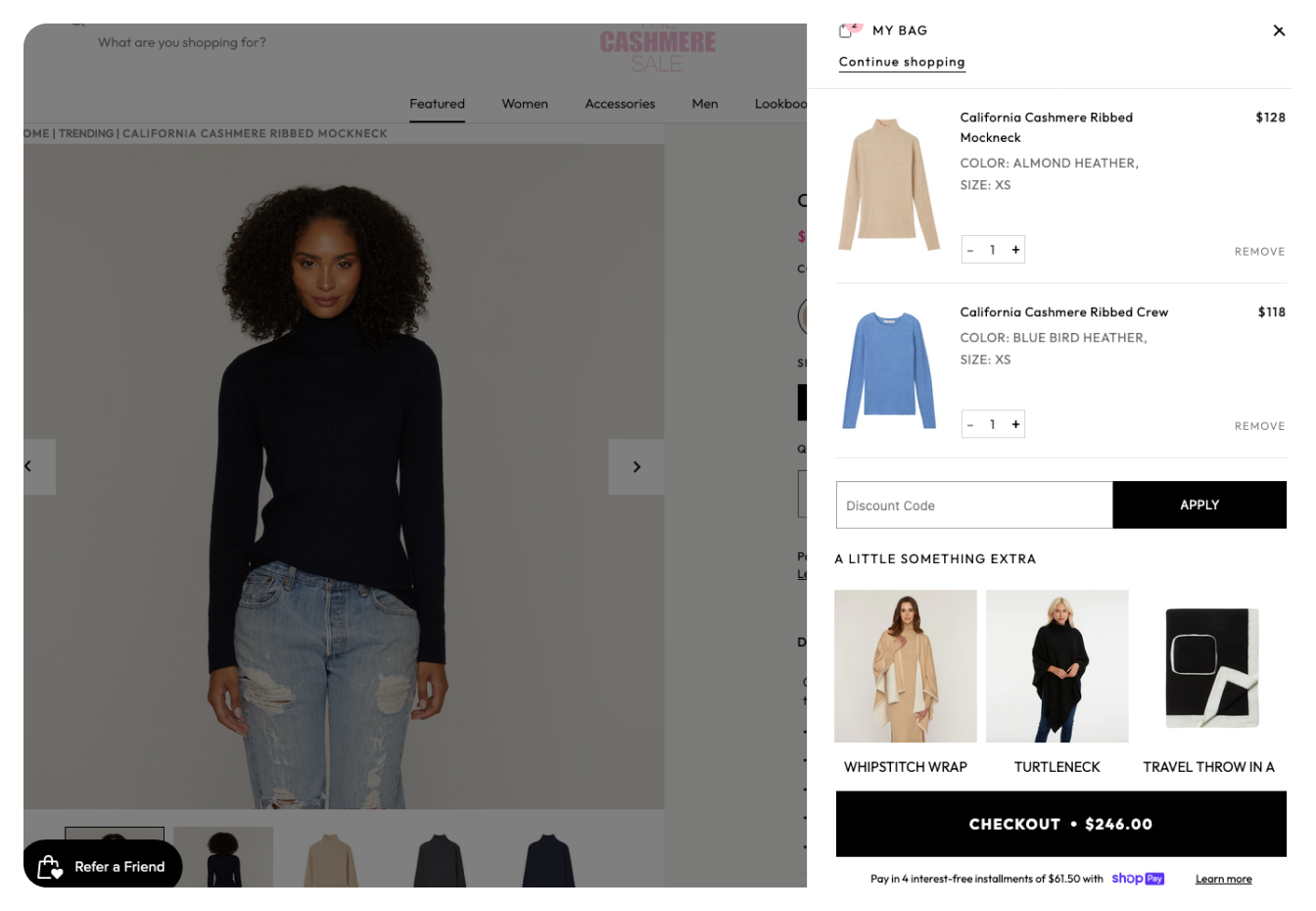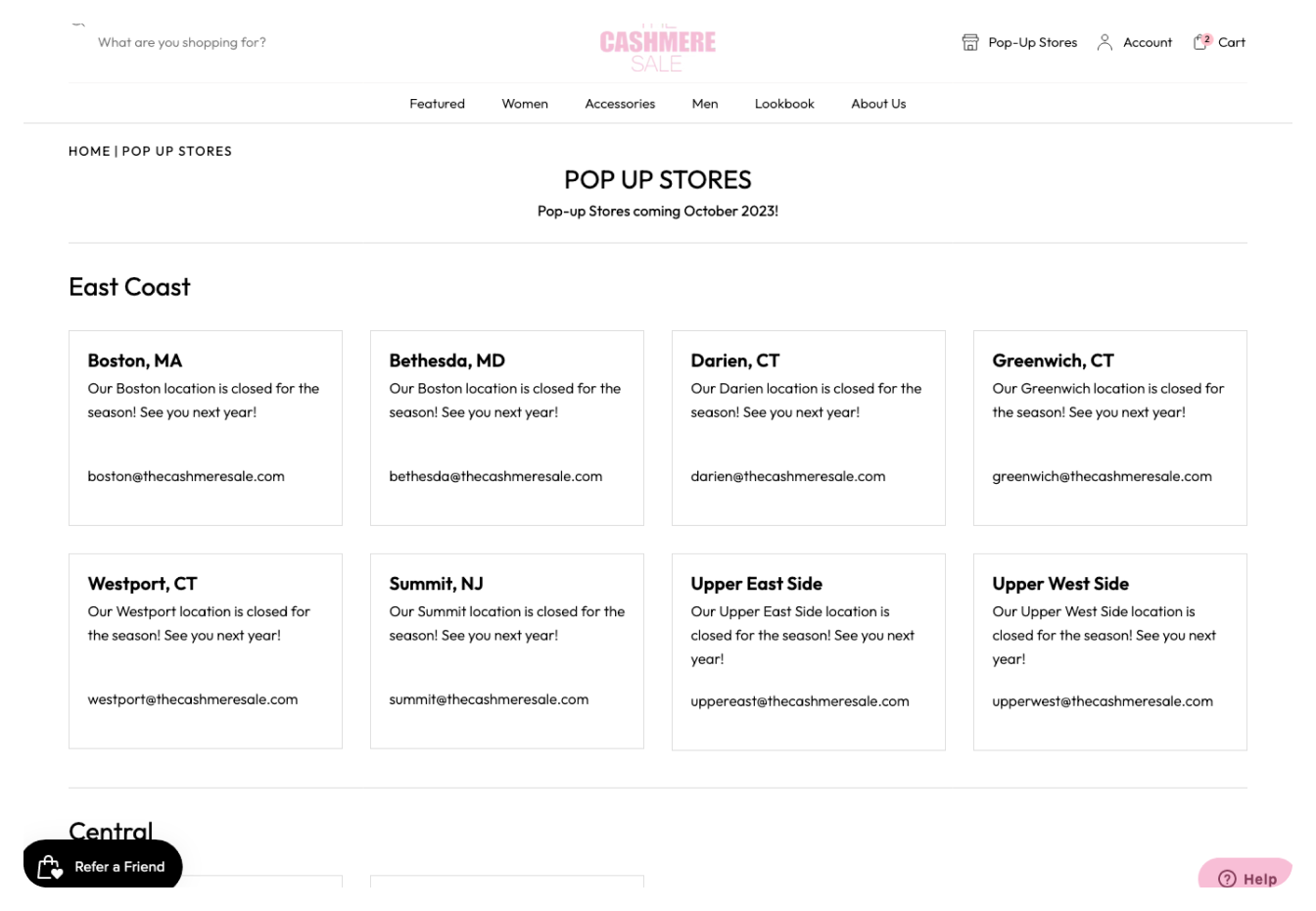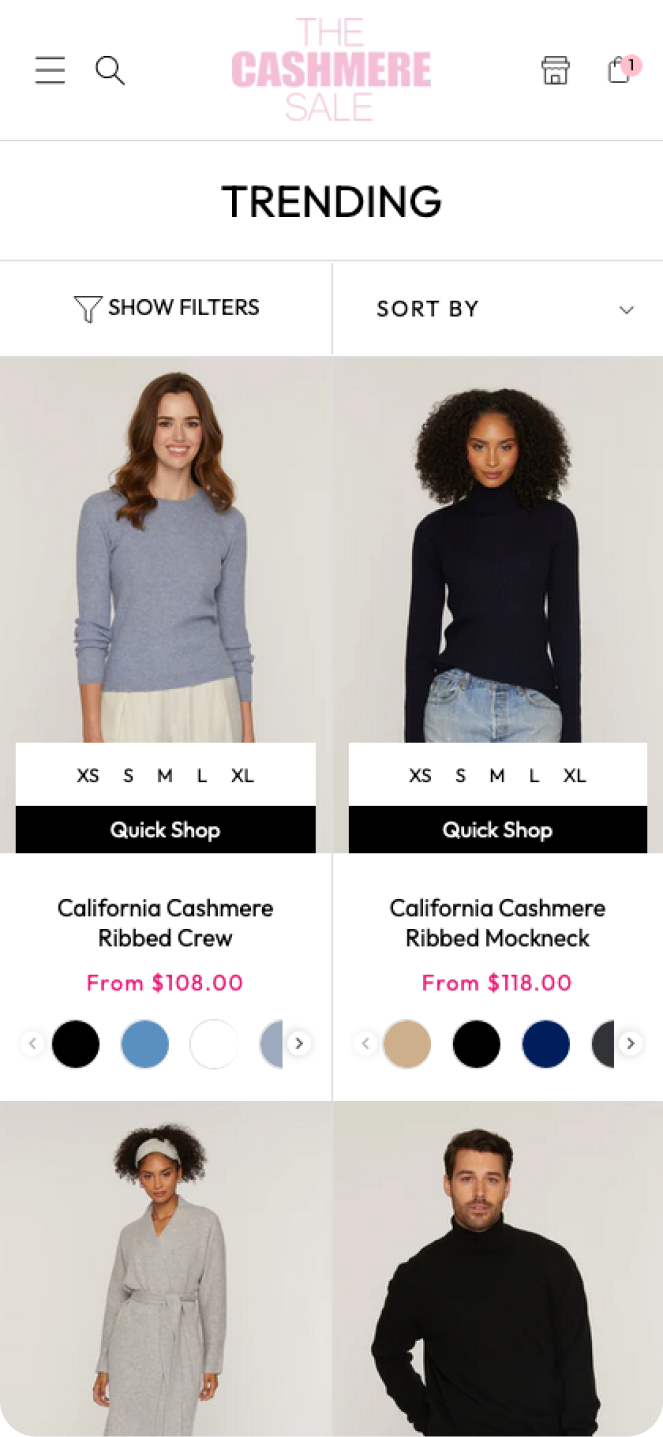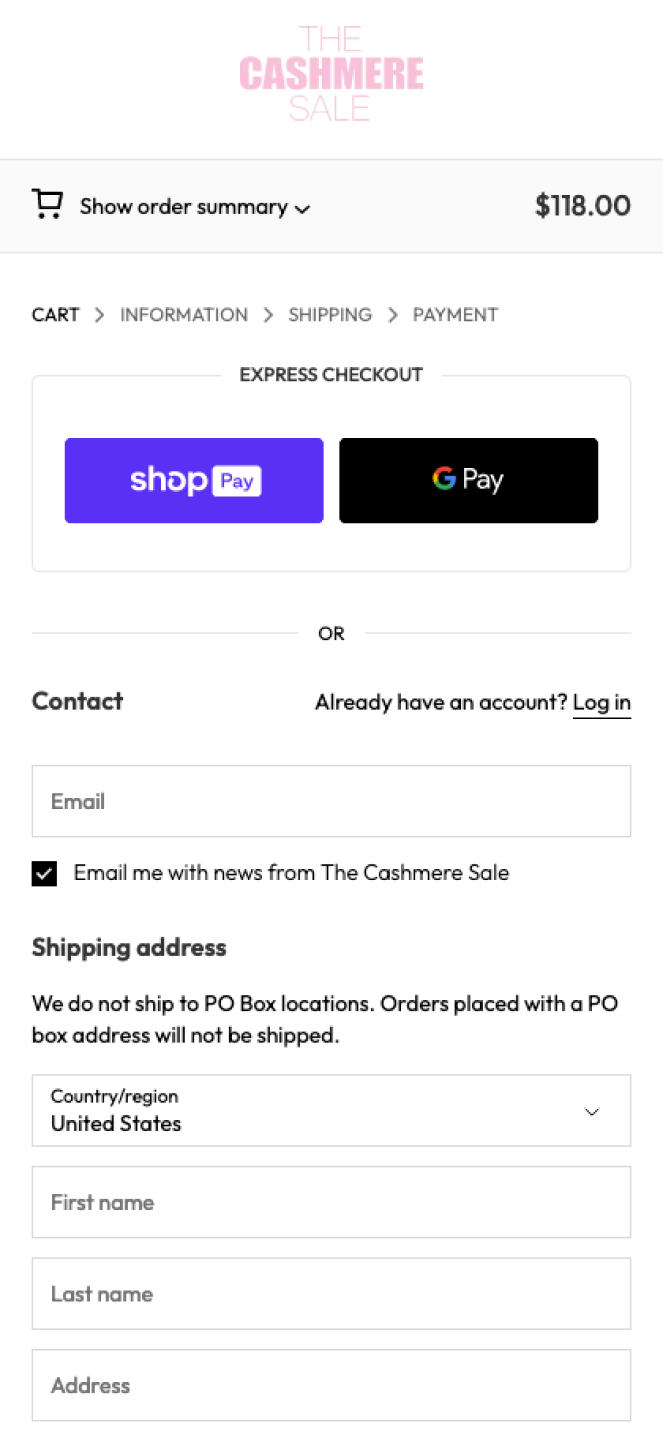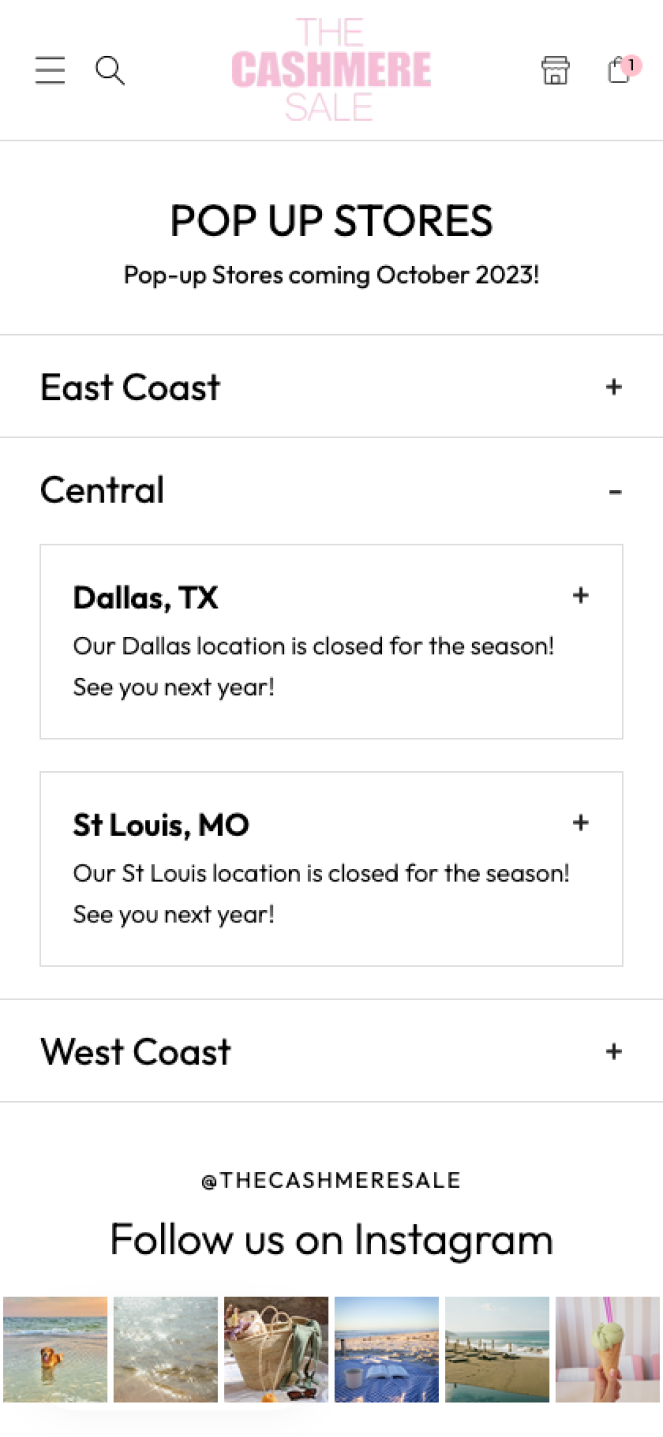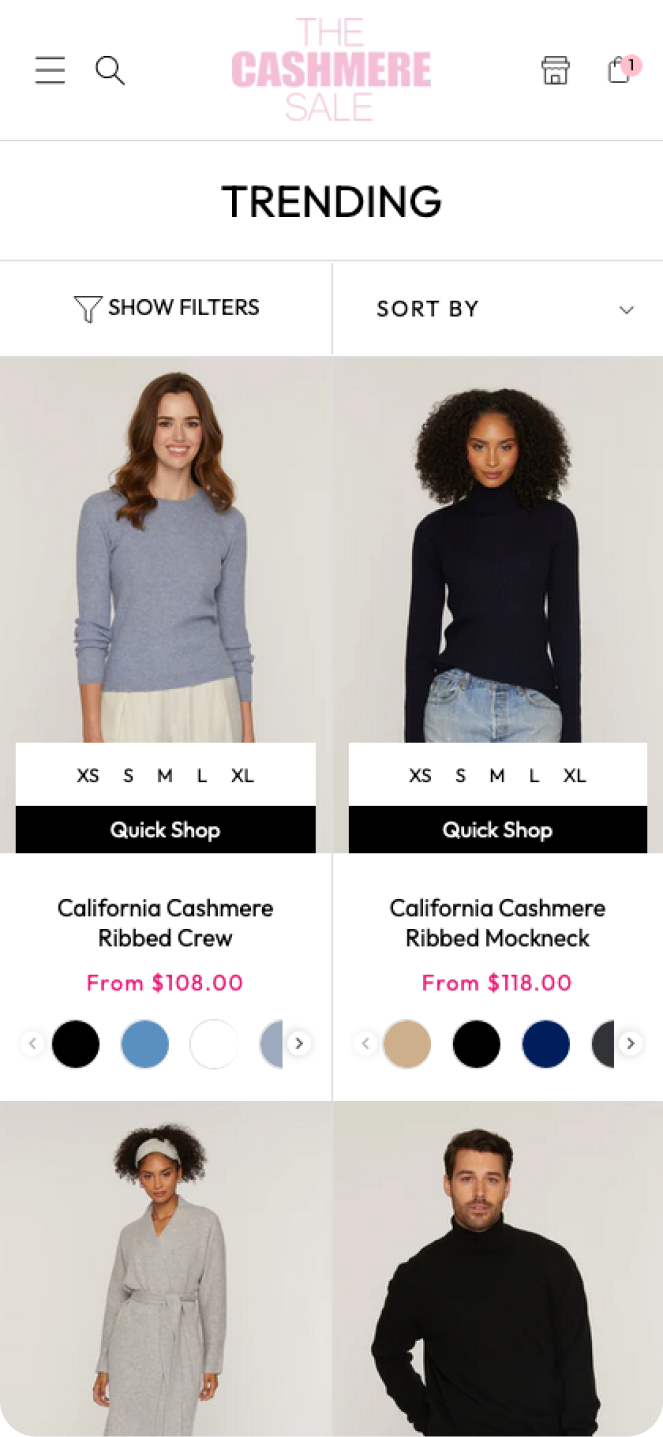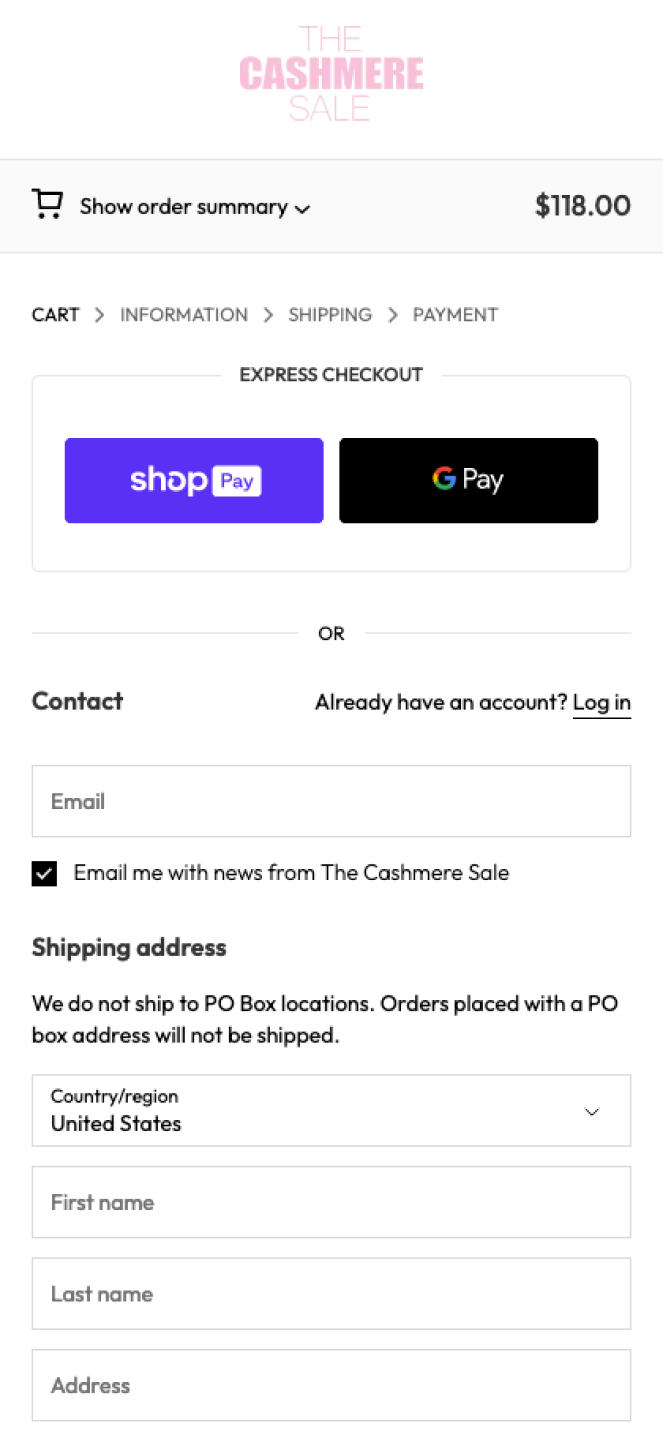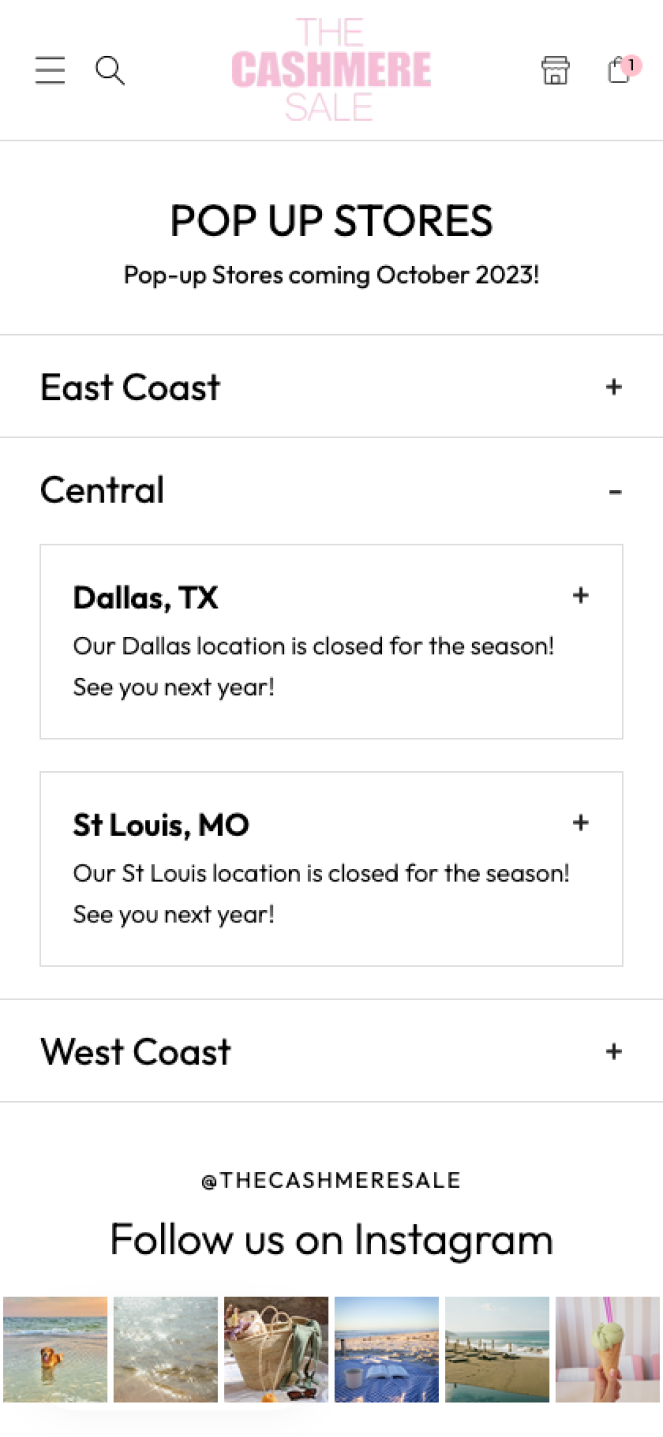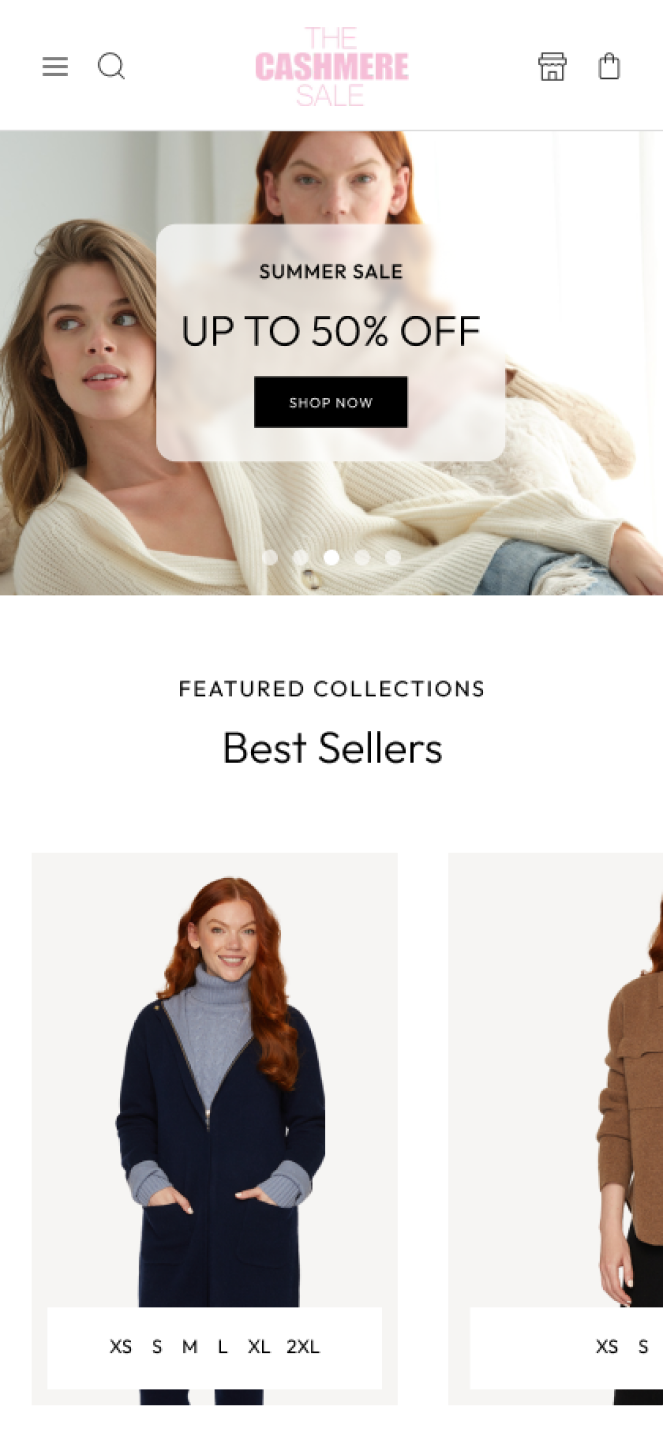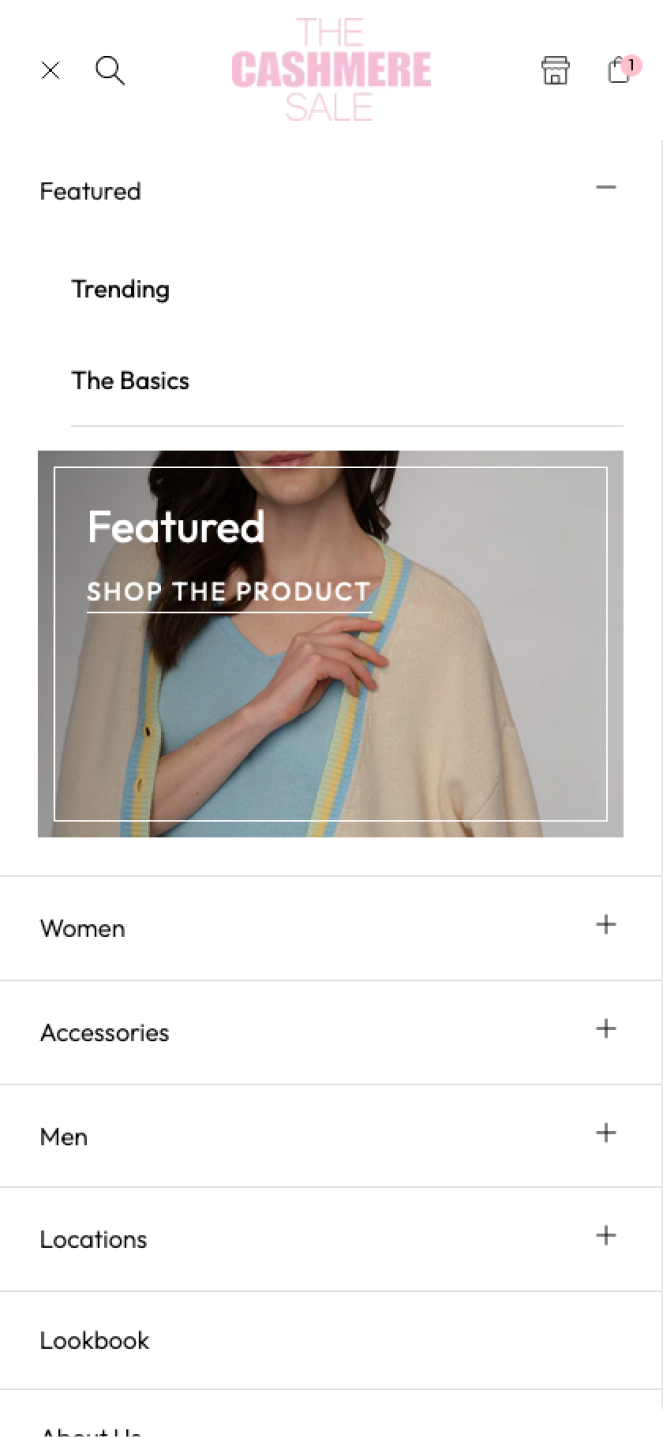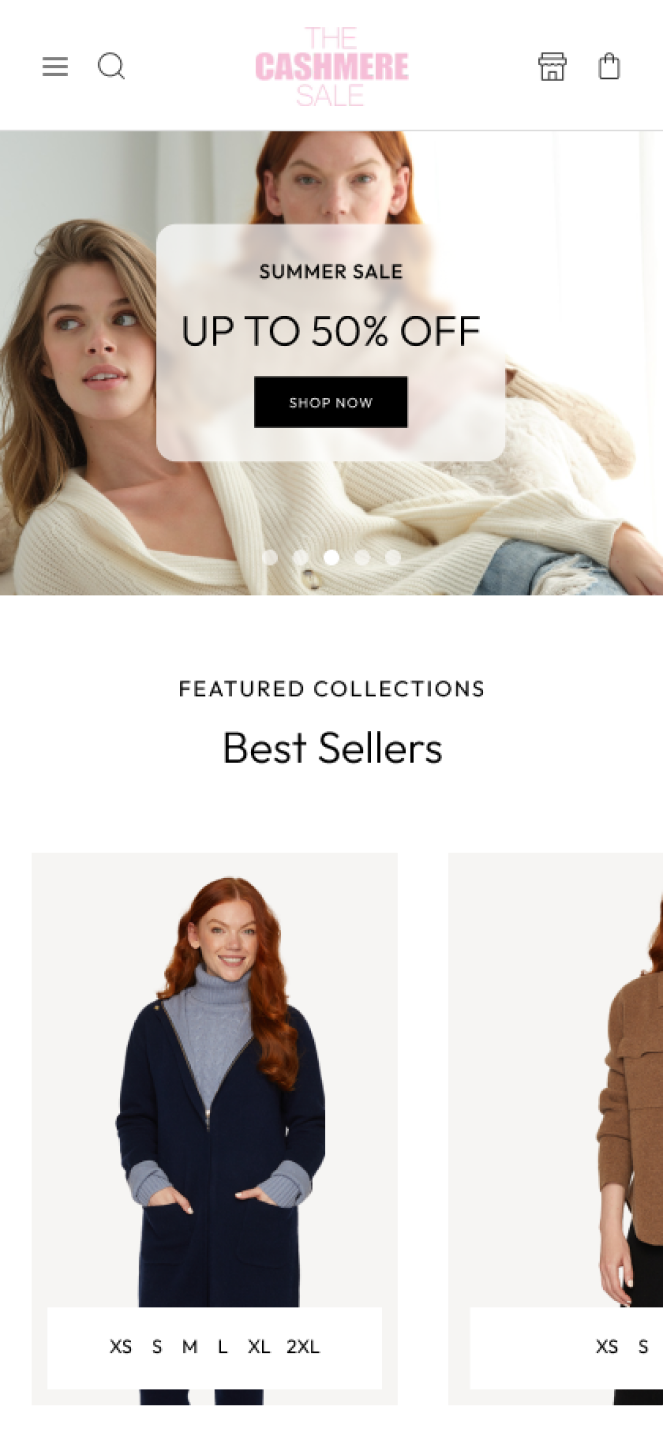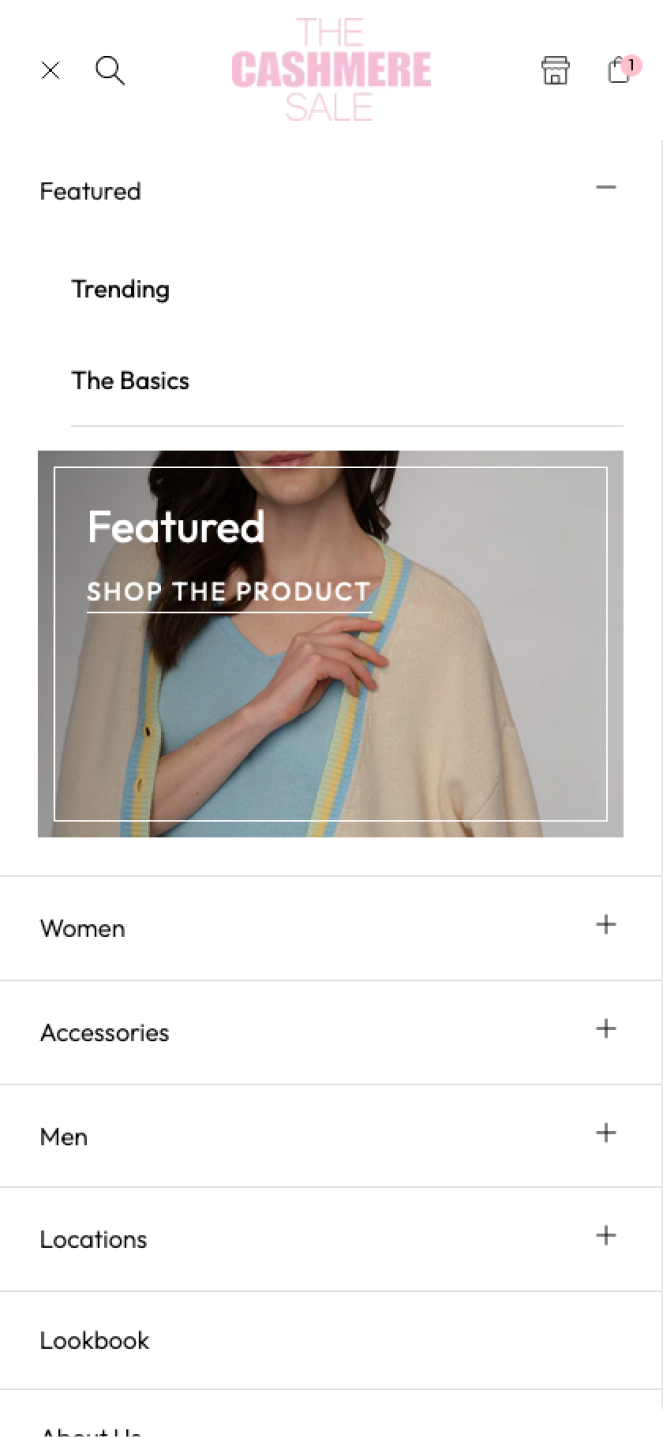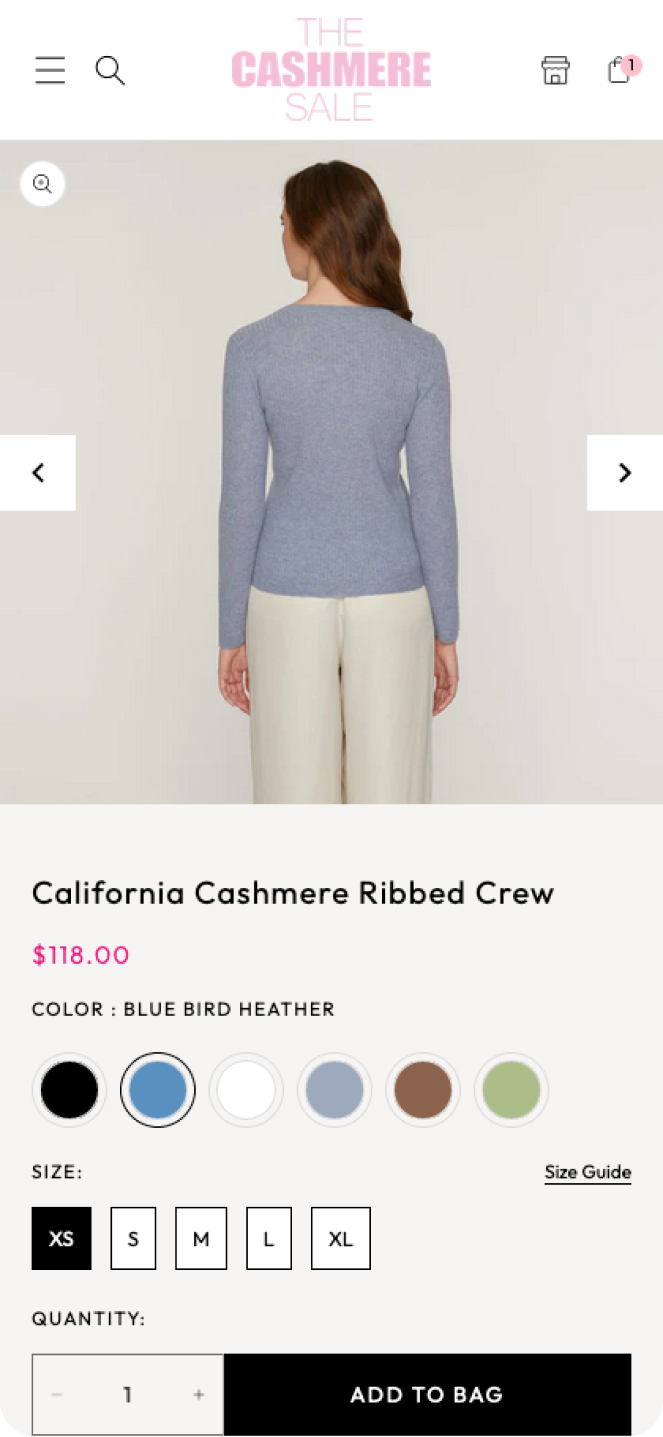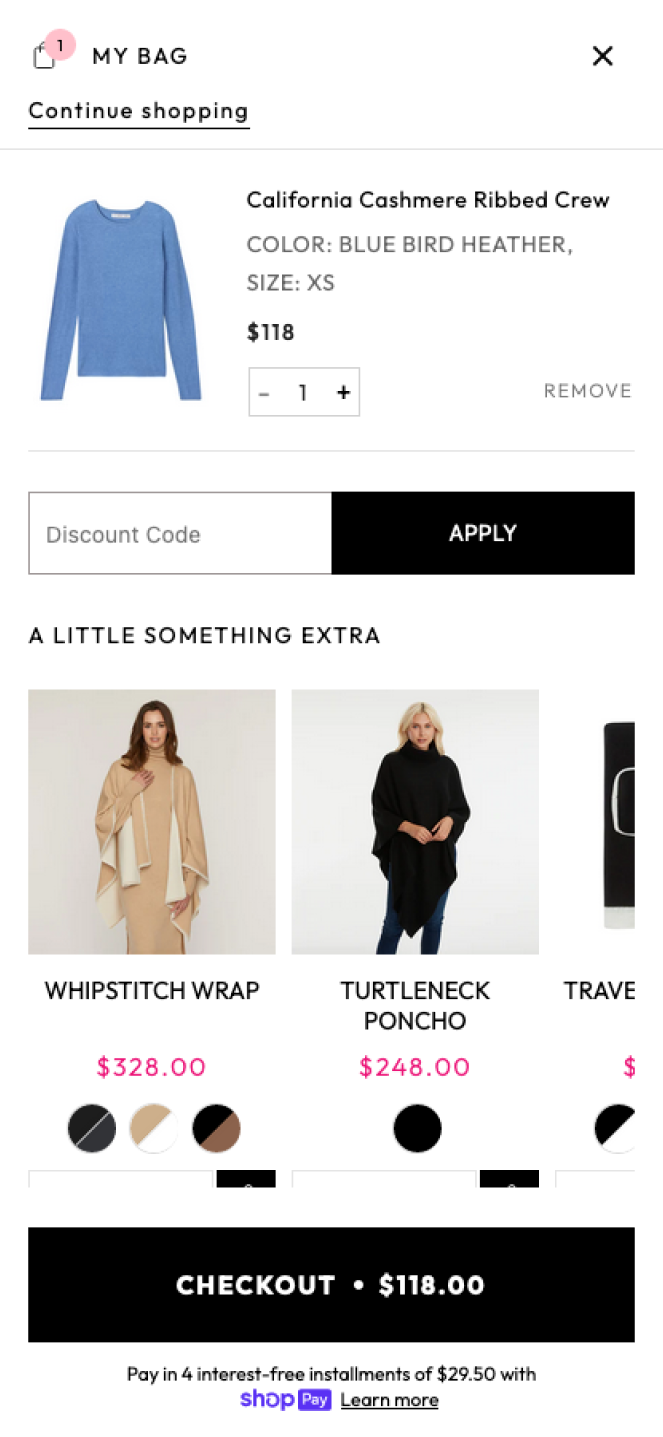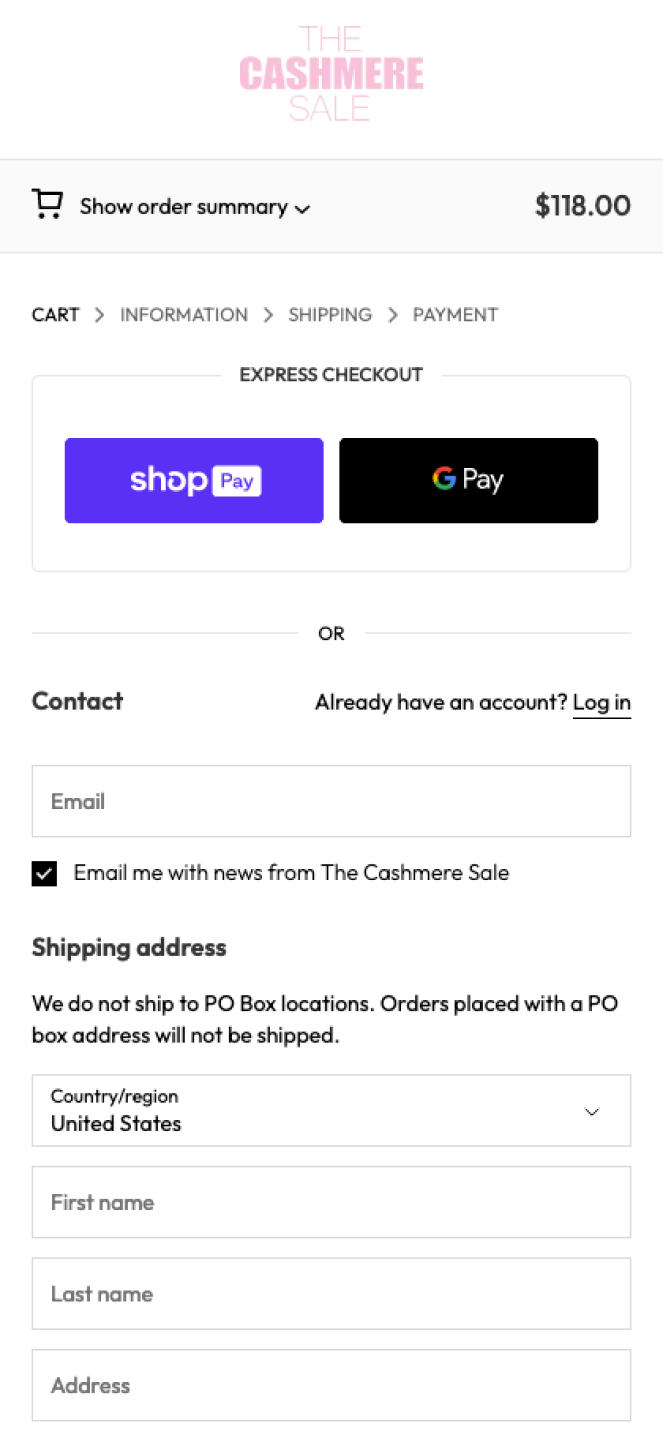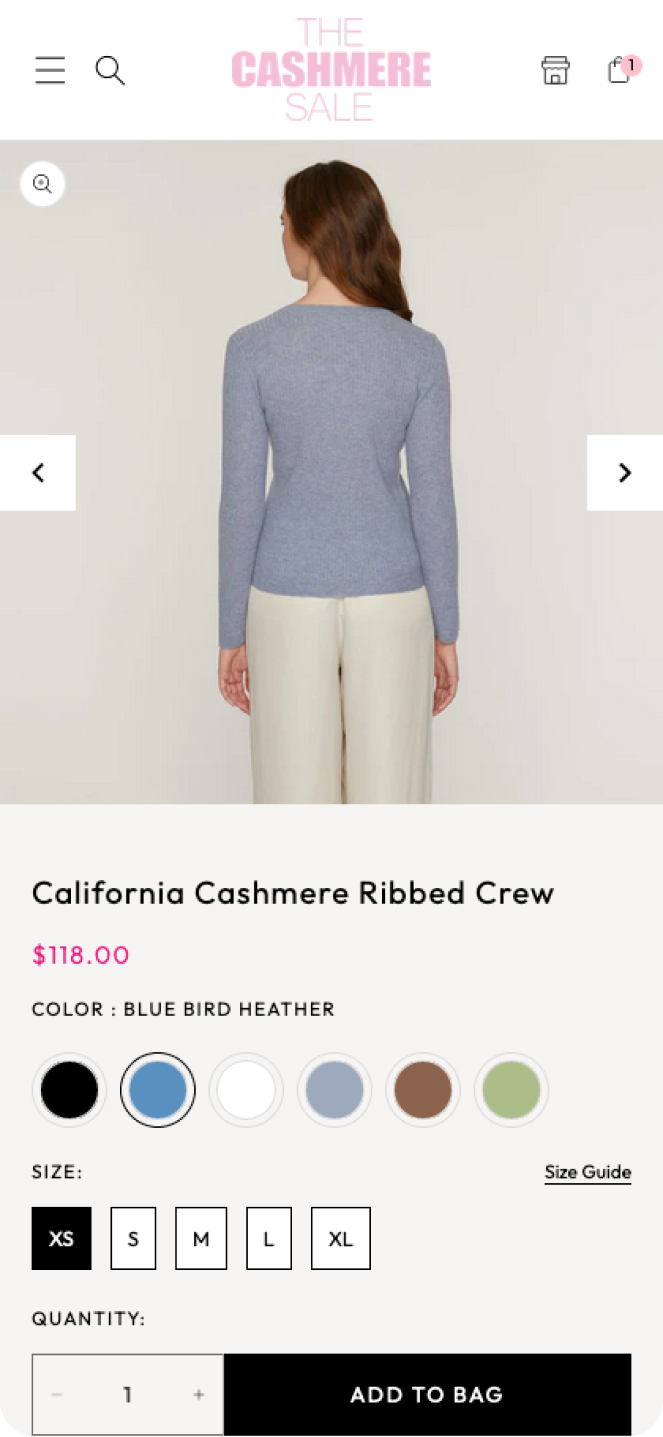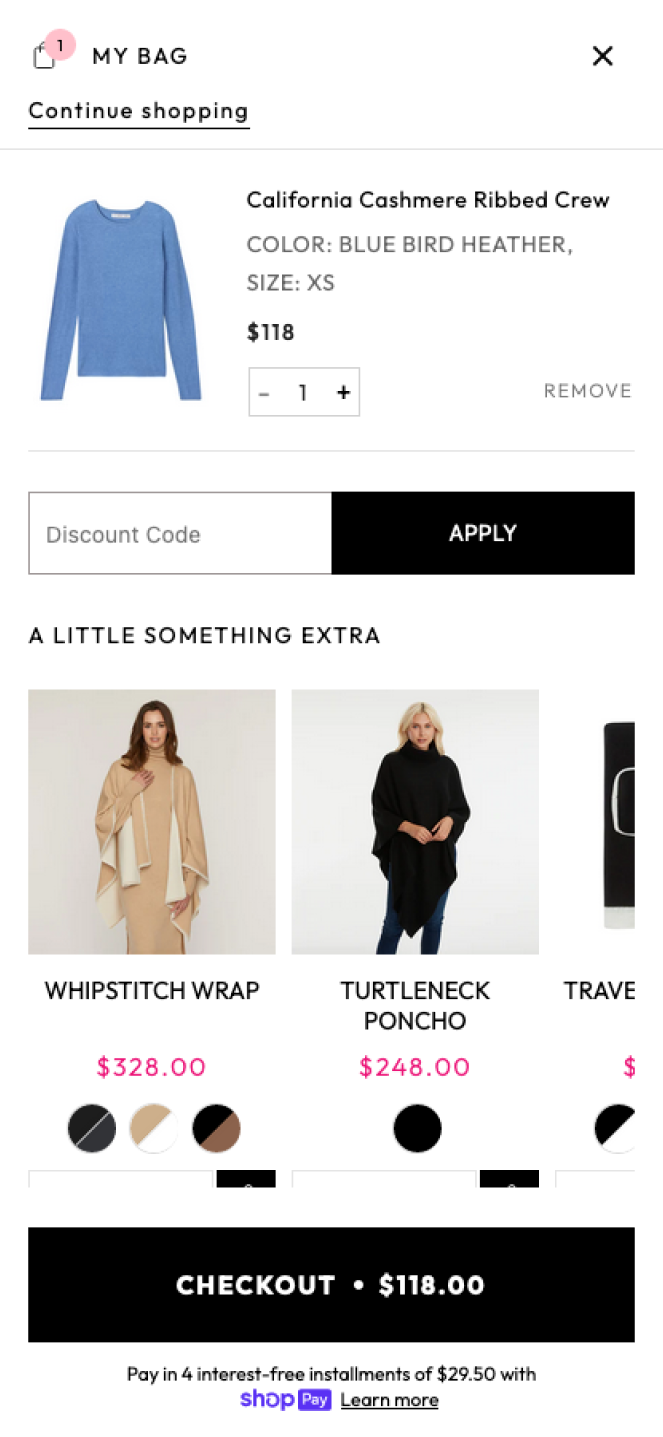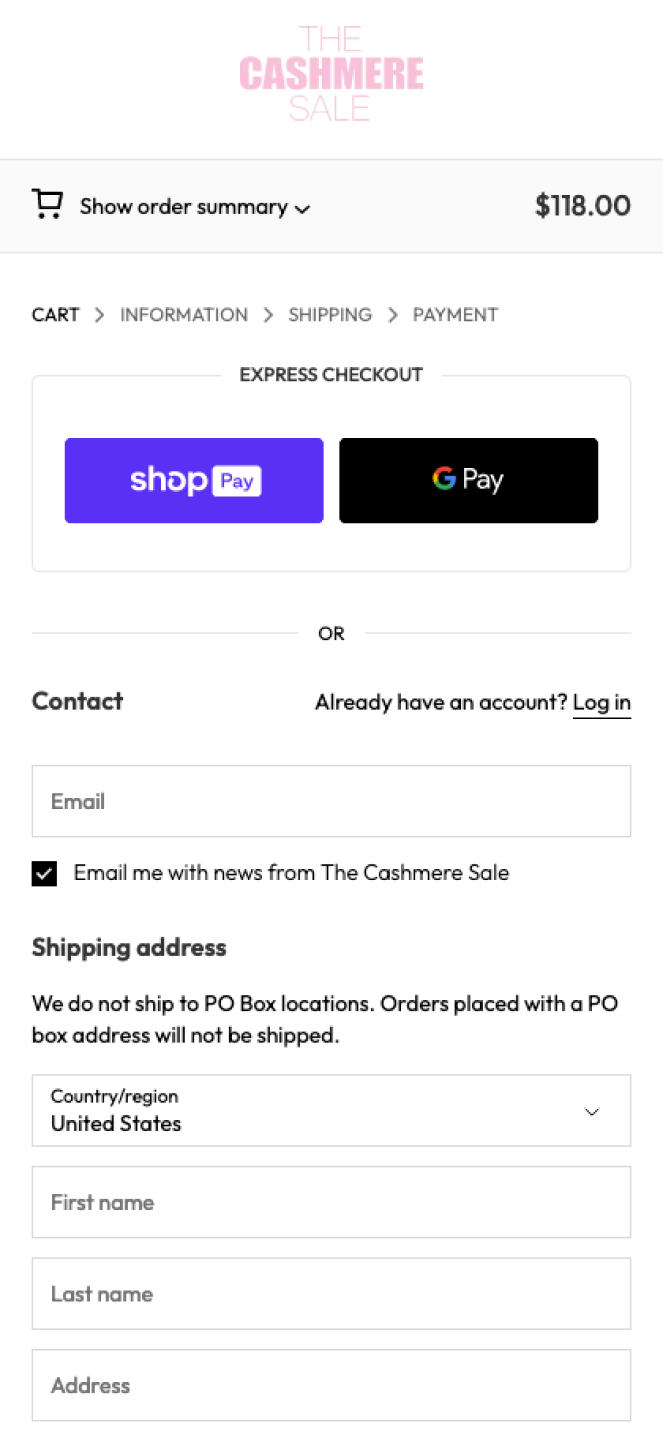 The Results
The Cashmere Sale transitioned from a solely brick-and-mortar store to predominantly online sales, with a remarkable growth trajectory that mirrored the passion and commitment they had for their products.
Online sales increased significantly, contributing a substantial portion of the overall revenue.
The integration between online and in-store sales via Shopify POS ensured a cohesive customer experience.
Continuous improvements through A/B testing led to increased customer satisfaction and retention rates.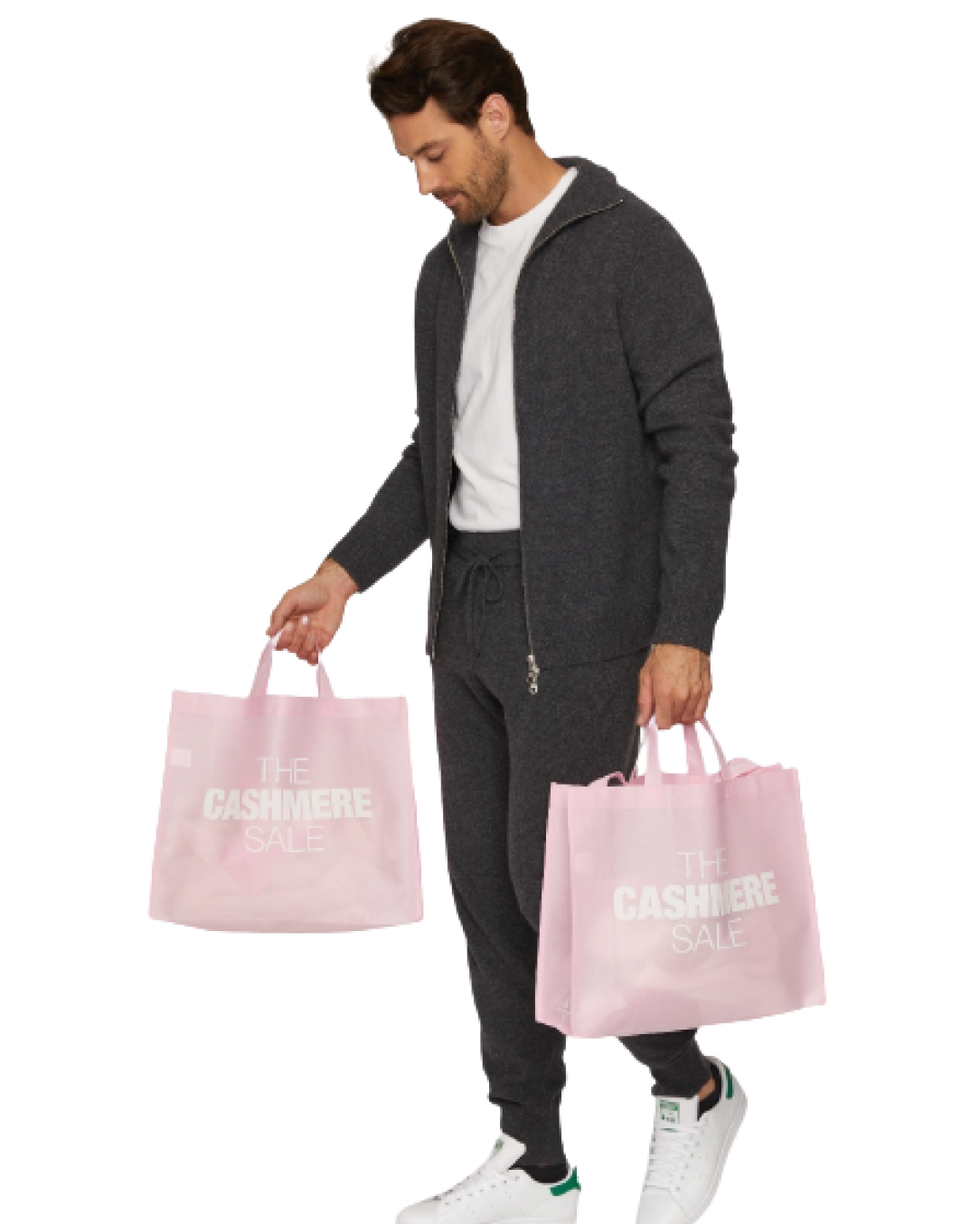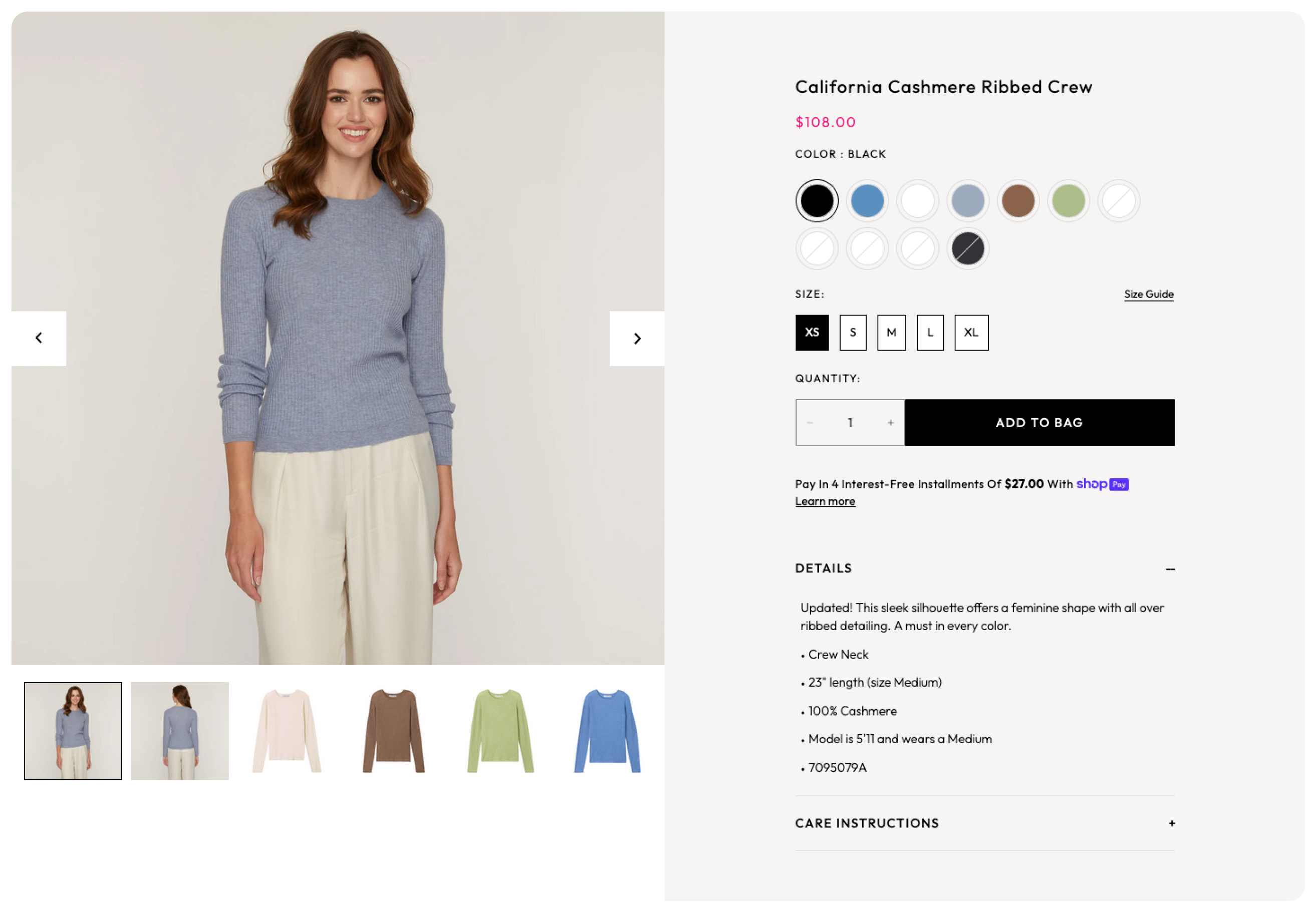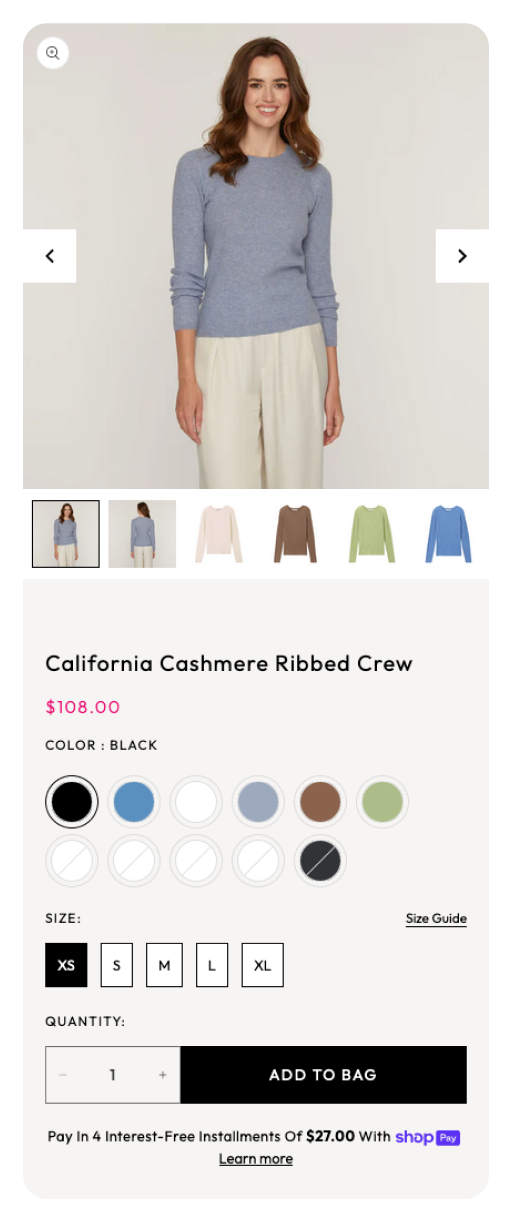 Built with Shopify Customizer
Shopify's versatile customization capabilities empower you to create and maintain a truly unique online shopping experience.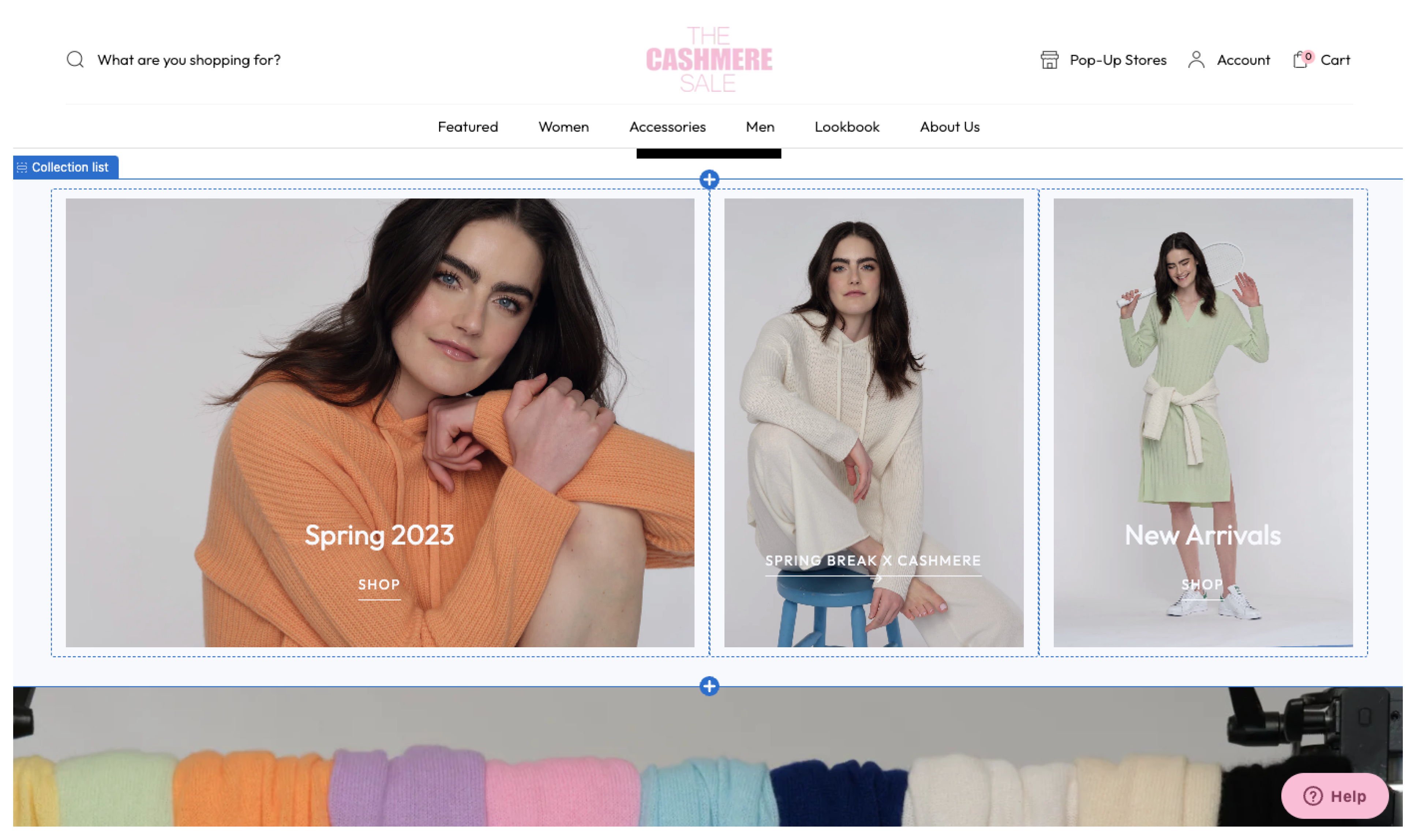 Easy to setup and manage at home.

Customize the product page the way you want.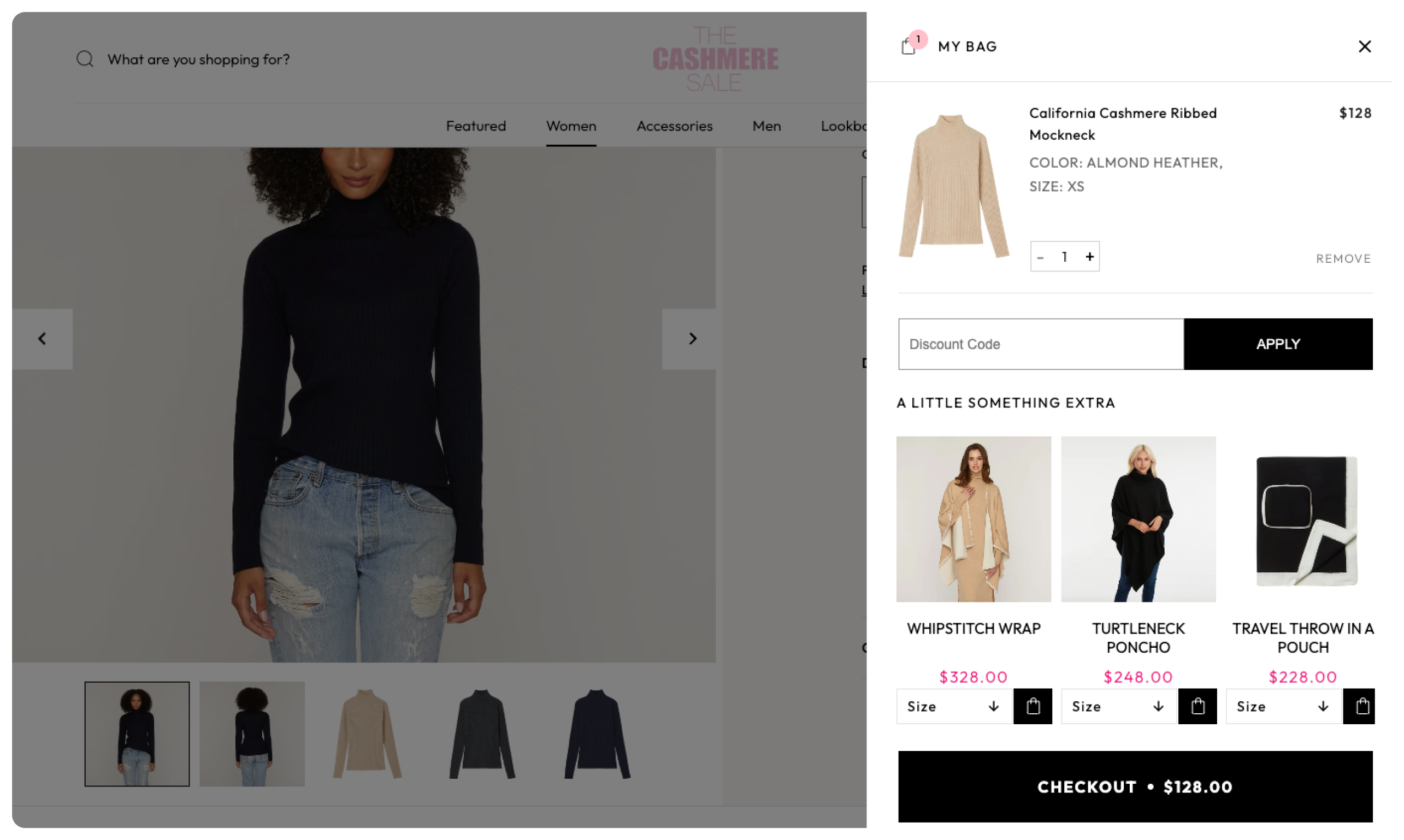 Unique cart drawer, No coding required.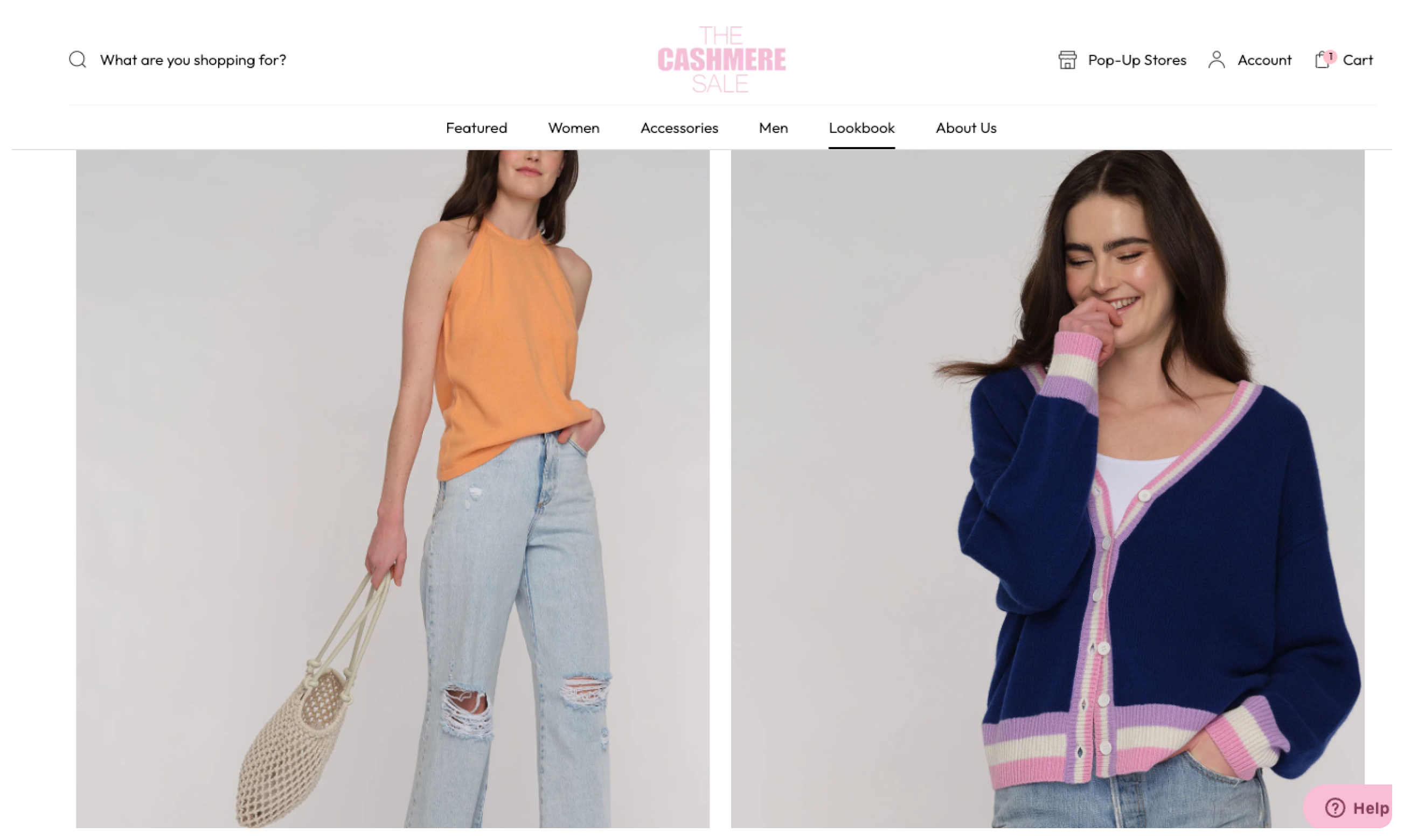 Fully customizable landing pages.
Accelerate your Growth with powerful Shopify Features
UX for Cart Drawers
Easily see cart contents and upsells with a sliding cart drawer modal. Users will stay on the page they're viewing, and continue shopping without navigating away to a cart page.
Shoppable Collection Pages
Minimize dropoffs by allowing shoppers to add to cart seamlessly and quickly, with a quick shop. All in stock sizes and colors are directly visible on the collection page.
SiteSpeed
Optimized site speed will have the greatest impact in not only improving your bounce rate, but increasing search engine rankings, and improved conversion rates overall.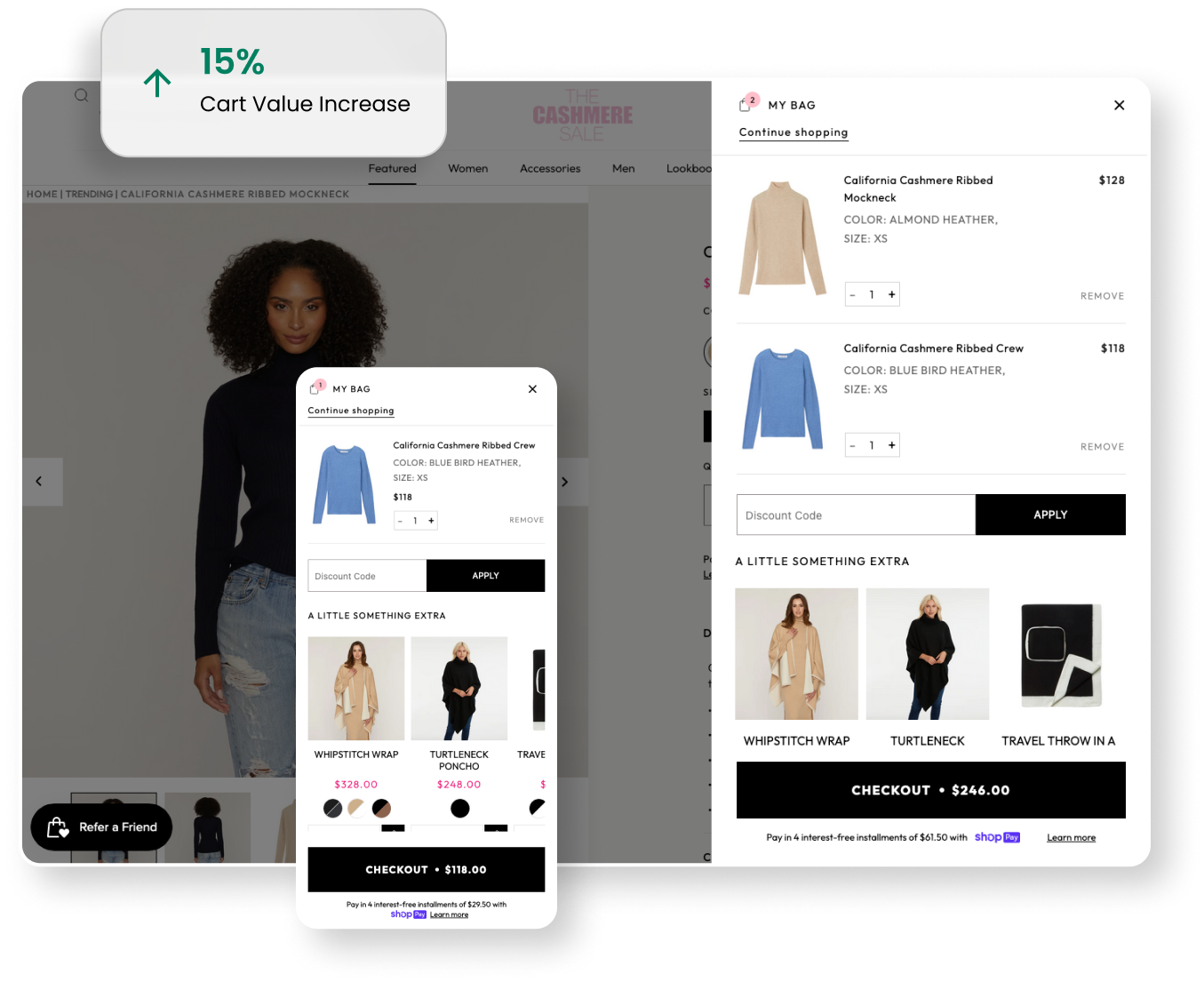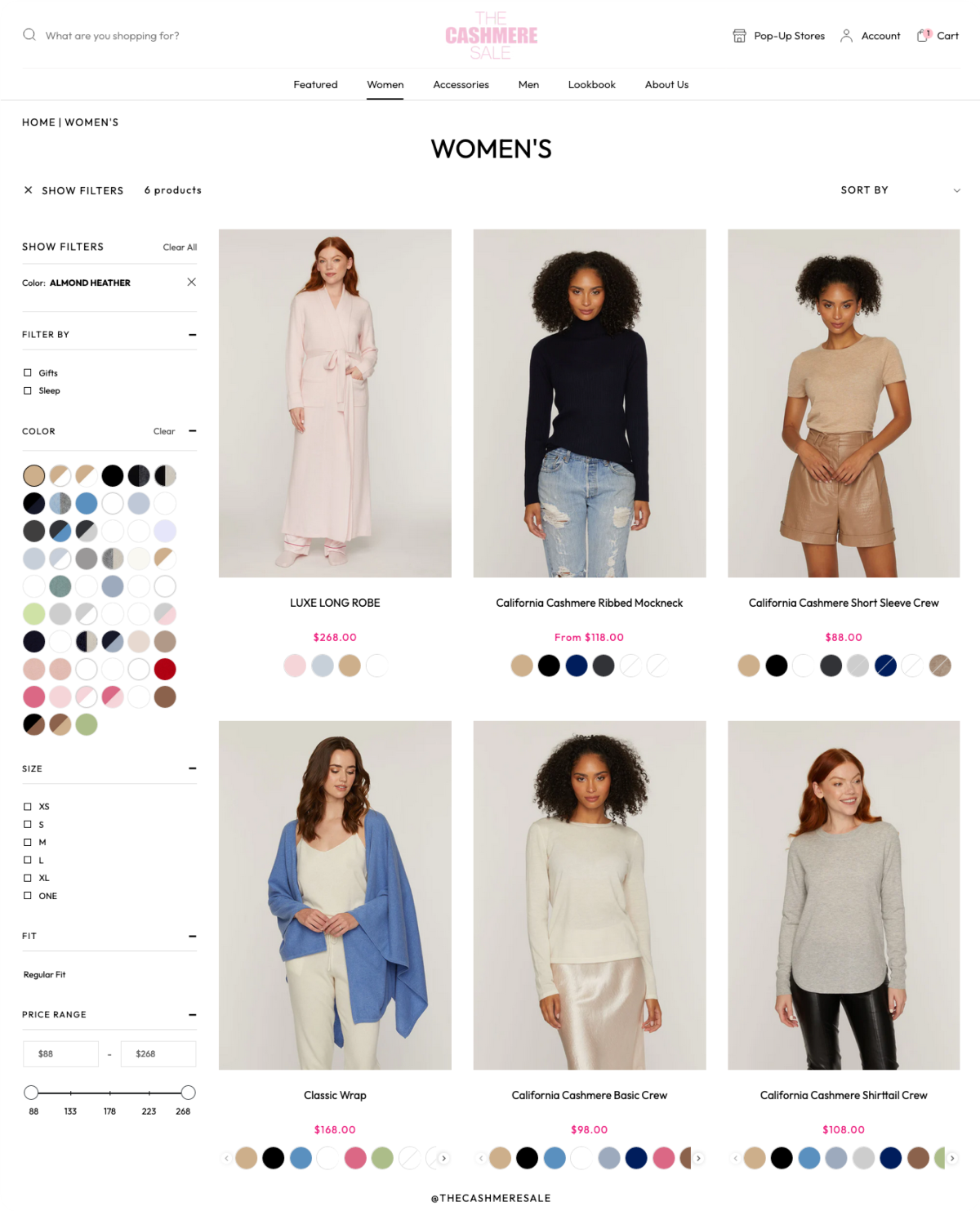 Improved shopping experience with Search & Filters
The incorporation of Advanced Search and Filtering options on The Cashmere Sale's collection pages significantly improved UX. These indispensable feature allows customers to navigate through the product selection effortlessly, and quickly add items to their shopping carts.

Moreover, the quick shop feature enhances the collection pages shopability, ensuring that users can easily add multiple items to their carts without losing their progress. This seamless functionality keeps users engaged on the page, streamlining the shopping experience and encouraging more efficient browsing and purchasing. This ultimately increased average order value and conversion.
Our Process
Discover
Define
Develop
Quality Assurance
Deliver
A/B Testing
01

Research

We start our partnership with a client with a kick-off call with a dedicated member of our Success Management team. There, we discuss the site in detail, UX and UI goals, any existing pain-points, and potential solutions. Our team of Success Managers have extensive knowledge of Shopify, and provide ongoing support and daily communication to our clients.
02

Branding

We believe in the power of simplicity and strive to create eCommerce solutions that embody both elegance and functionality.
03

UX Design

From there, we dive right in to the branding and UX design with our talented team of designers. Our focus on delivering results has solidified our commitment to crafting the finest Shopify experiences through dynamic and beautiful UX and UI, and The Cashmere Sale was no exception.
04

UI Design

Our global team of developers are unparalleled in the pursuit of perfection of creating dynamic and responsive themes, that also allows a merchant the ability to manage their site through advanced customization features.
05

Development

We are multi-award winning Shopify Plus Design & Development Firm.
At Arctic Grey, we craft the most exceptional eCommerce solutions for Enterprise Merchants worldwide. Our commitment to excellence is evident in the overwhelmingly positive feedback from our clients, with over 500 Five Star Reviews.
06

Quality Assurance

Our talented Quality Assurance team test each element of a new site, from both a technical and user's perspective. They are true perfectionists, and have extensive knowledge of UX and UI best practices on all mobile and desktop devices.
07

A/B Testing

AB Testing is crucial, and we are passionate about delivering excellence for our clients by using clear, data-driven results driving all decision making.
Our Team
The global team at Arctic Grey comprises of the most proficient experts in the digital realm, from accomplished project managers, to skilled software engineers, imaginative designers, pioneering UX specialists and meticulous QA testers.
Autumn Nguyen
Senior Success Manager
Jake Amos
Director of Business Development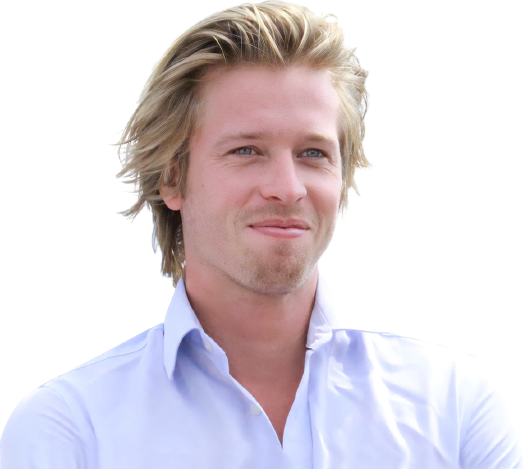 Brooke Sanderson
Success Management Director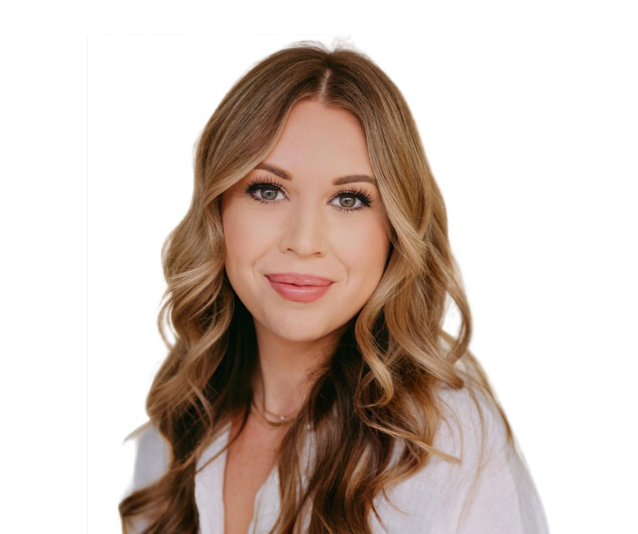 Anthony Spallone
Director of Operations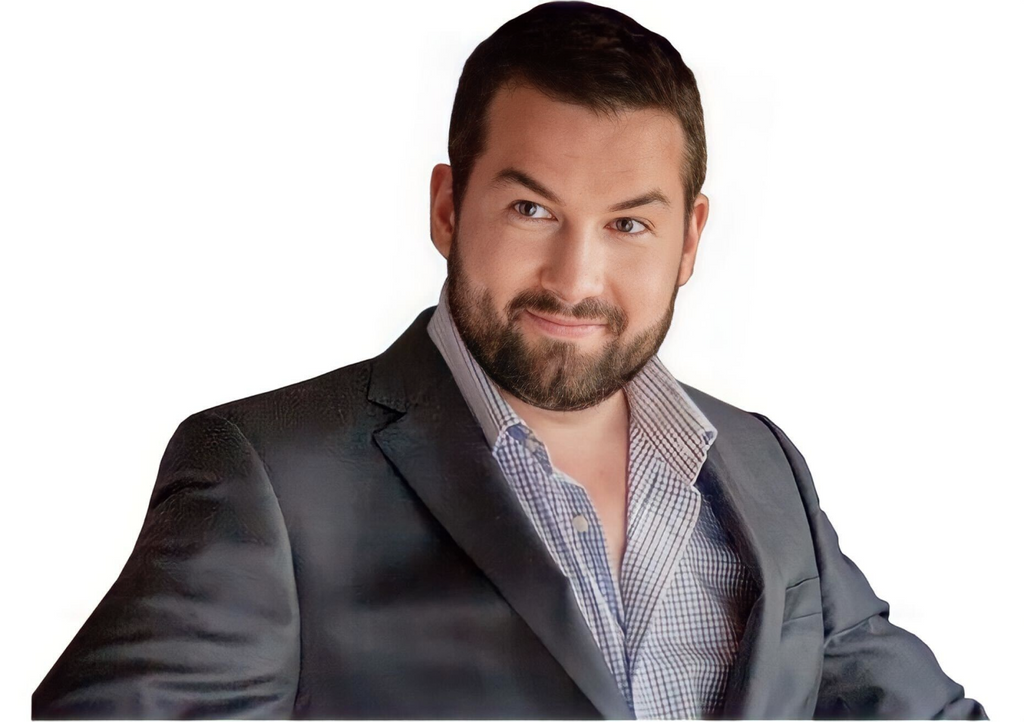 Truc Peter
Senior Success Manager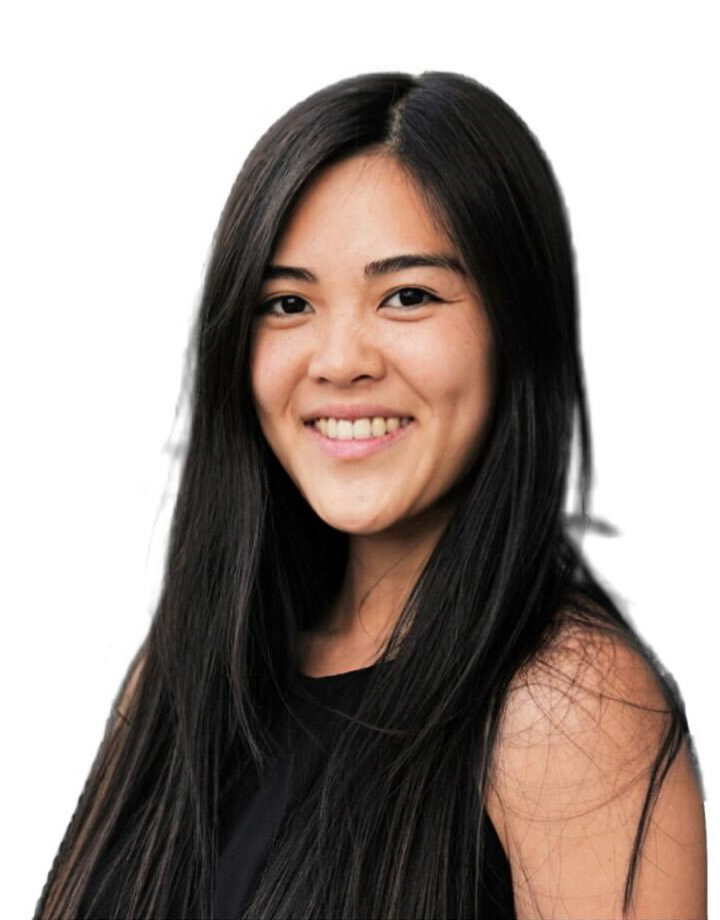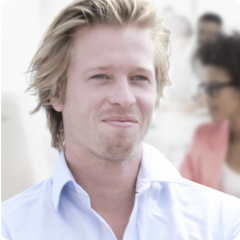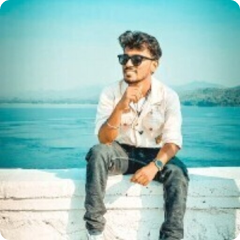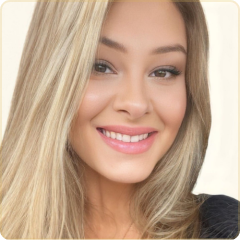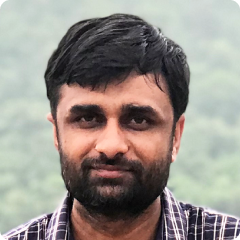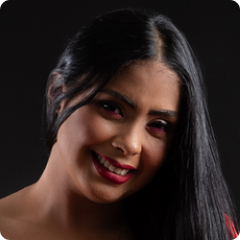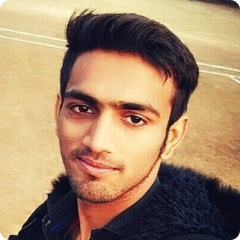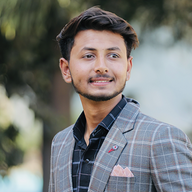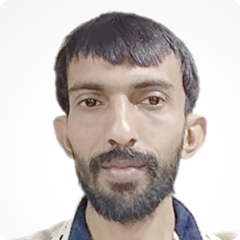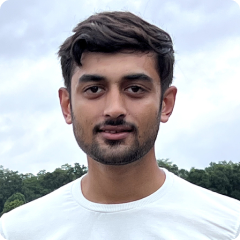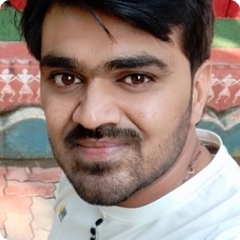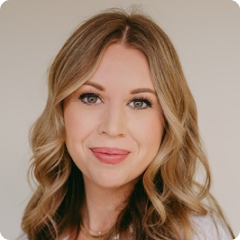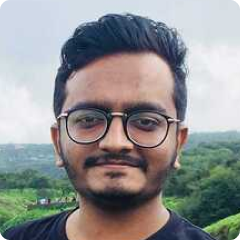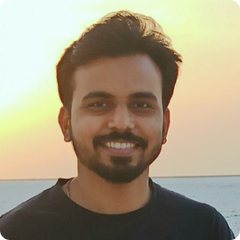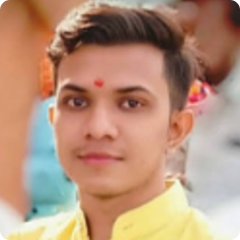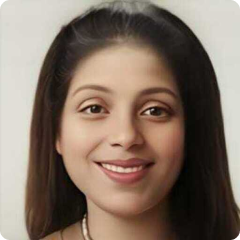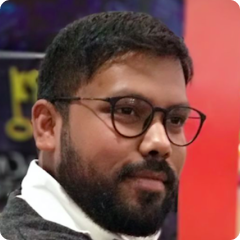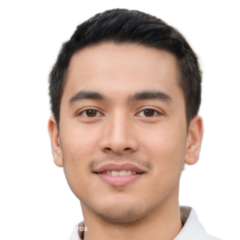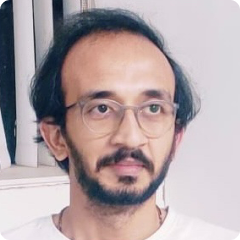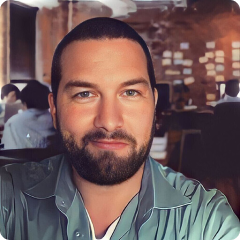 Together we partnered with The Cashmere Sale team, providing ongoing daily support and site maintenance. Acting as an extension to their team, we continue to advise them on the latest eCommerce trends, Shopify updates, and features to continue to optimize their site. We are constantly pushing the boundaries of what is possible with Shopify, delivering exceptional results, and continuously evolving their site.
Engineering each solution
Arctic Grey has taken an innovative approach to customer experience. We conducted research that pinpointed areas of confusion around our product offering, allowing us to make adjustments and improvements for the user journey - so customers shopping can have a more engaging experience. Our findings will serve as guidance in developing future projects moving forward.

During the project, we provided and continue to provide the following services and support:
Strategic Product Placement
Email Marketing Optimization
Full Responsive Experience
Site Speed Optimization
Core Web Vitals Management
24/7 On Demand Support
Custom Upsell Cart Drawer
CRO & AOV Optimizations
E2E Shopping Experience
Checkout extensibility is a suite of powerful platform features that make it easier to customize your checkout in a way that's app-based, upgrade-safe, higher-converting, and integrated with Shop Pay.

With checkout extensibility, you can make code-free customizations to your checkout using apps and branding tools, or use our collection of components and APIs to build more bespoke checkout experiences.

For The Cashmere Sale, we streamlined their checkout experience through Shopify Checkout Extensibility, and added additional Shopify payment options and address validation. Shopify Checkout Extensibility is engineered to minimize cart abandonment, leading to a conversion rate that's 36% higher than the competition. This means more completed checkouts, increased sales, and accelerated business growth.
The Cashmere Sale now uses Shopify Checkout Extensibility, and wow!
We enhanced The Cashmere Sale's checkout process using Shopify Checkout Extensibility, incorporating more payment options and address validation. This system reduces cart abandonment, achieving a conversion rate 36% above competitors, boosting sales and business growth.
The Conclusion
Timeline to launch: 3.5 Months
The transformation of The Cashmere Sale from a local favorite to an online powerhouse stands as a testament to the adaptive and innovative nature of their brand. Our partnership, backed by Shopify's robust and flexible platform, allowed them to not only enter but excel in the e-commerce arena, ensuring a bright and thriving future for this cherished brand.
More Case Studies
Apps we used:
Apps Utilized
A dynamicly personalized Shopify Store developed & maintained for Bark
"Their immense knowledge of Shopify Plus and exceptional communication skills, accompanied by a can-do attitude made Arctic Grey a fantastic partner."
Nari Sitaraman
Chief Technology Officer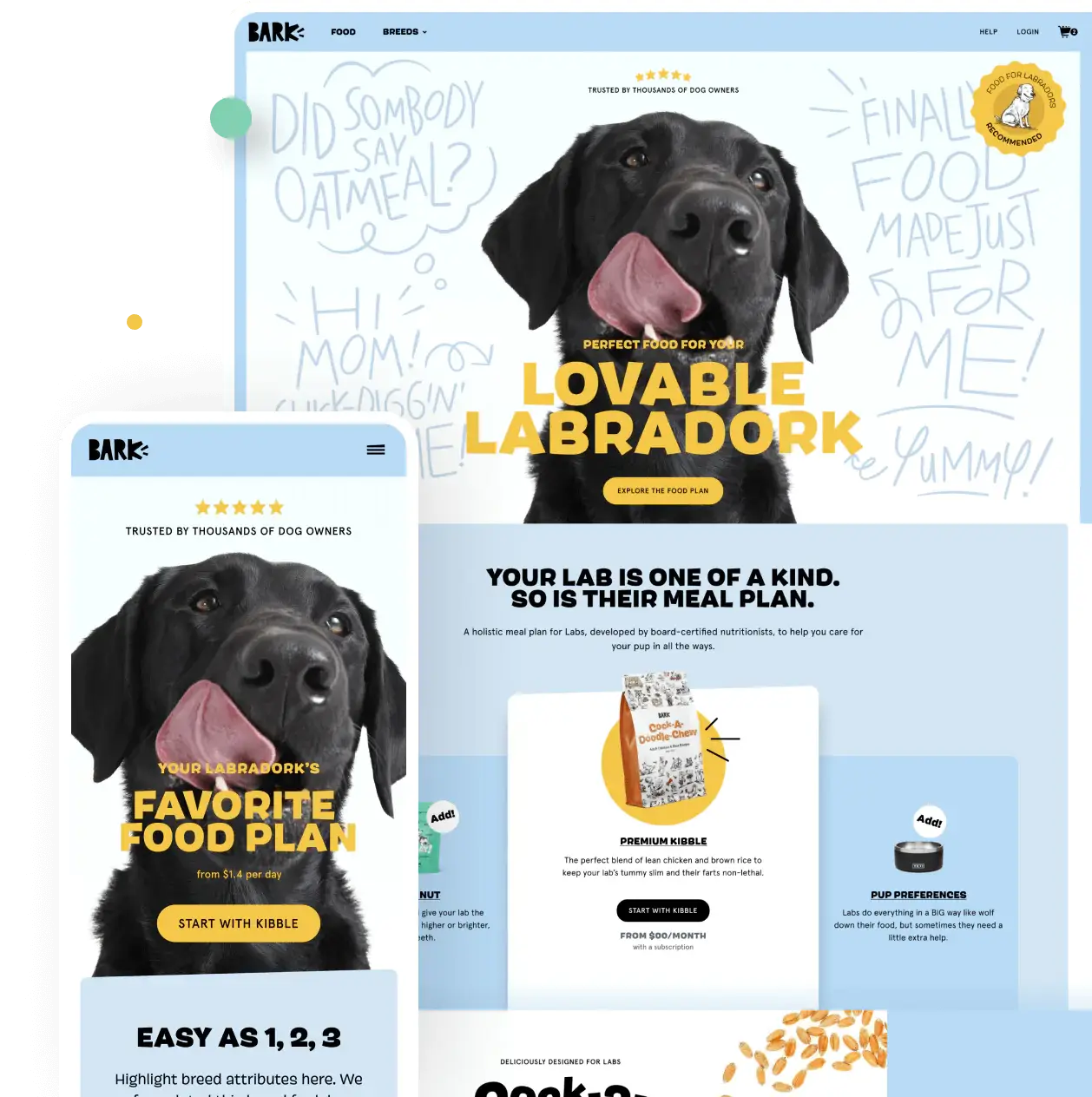 Apps we used:
Apps Utilized
A sophisticated Shopify Store designed and built for
Harvard University
"Our experience with AG was excellent, characterized by an efficient workflow and professional execution; we couldn't be more delighted!"

Daniyal S.
Harvard University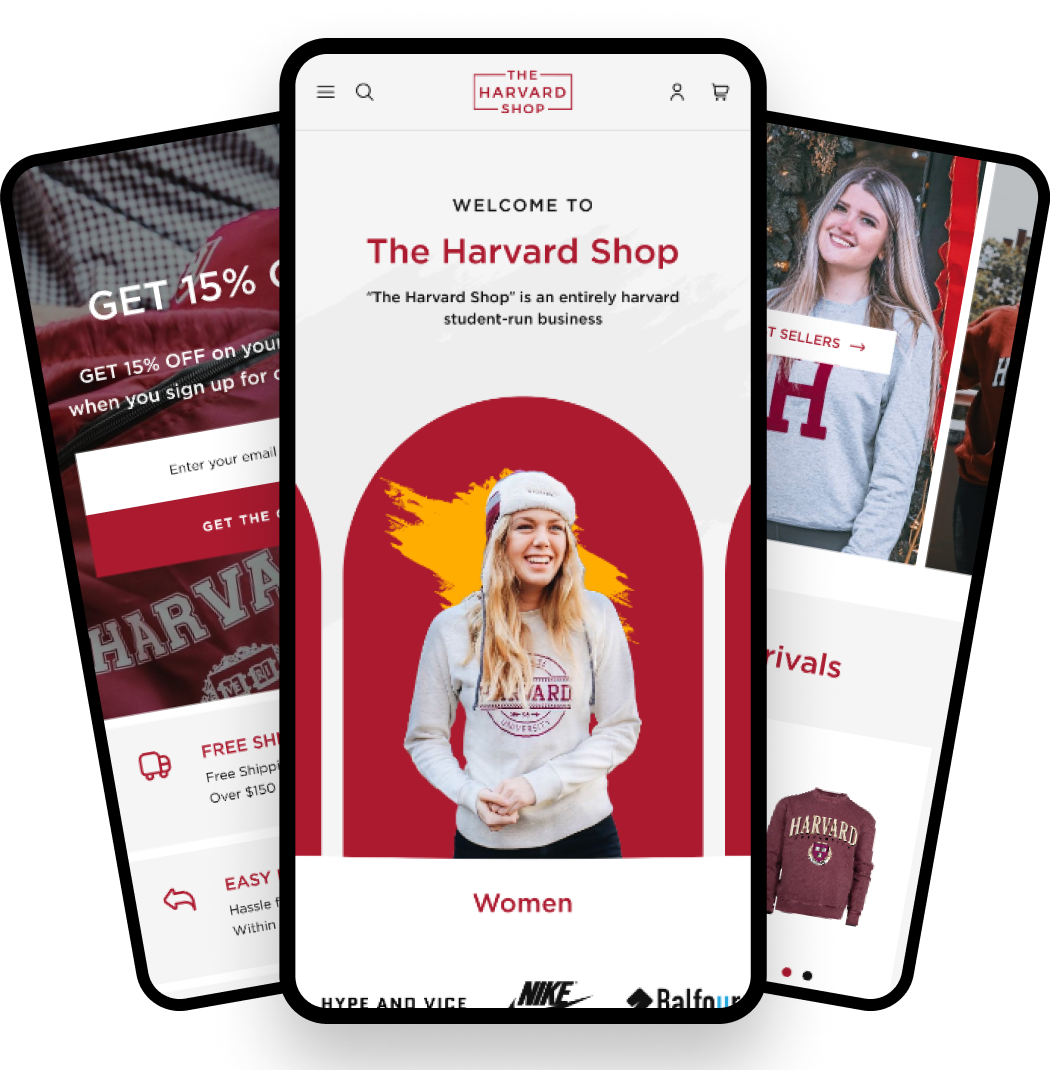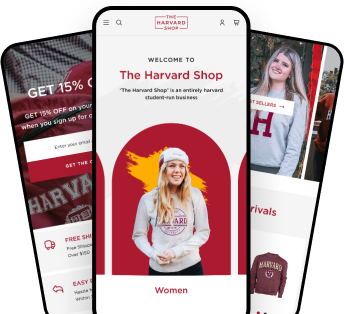 Apps we used:
Apps Utilized
A nostalgic UX shopping
experience designed for
Sesame Street
"Our customers were given the opportunity to embark on an unforgettable journey, forming meaningful connections with beloved characters and creating a truly one-of-a kind shopping experience."
Michael C.
Principal, The Wildflower Group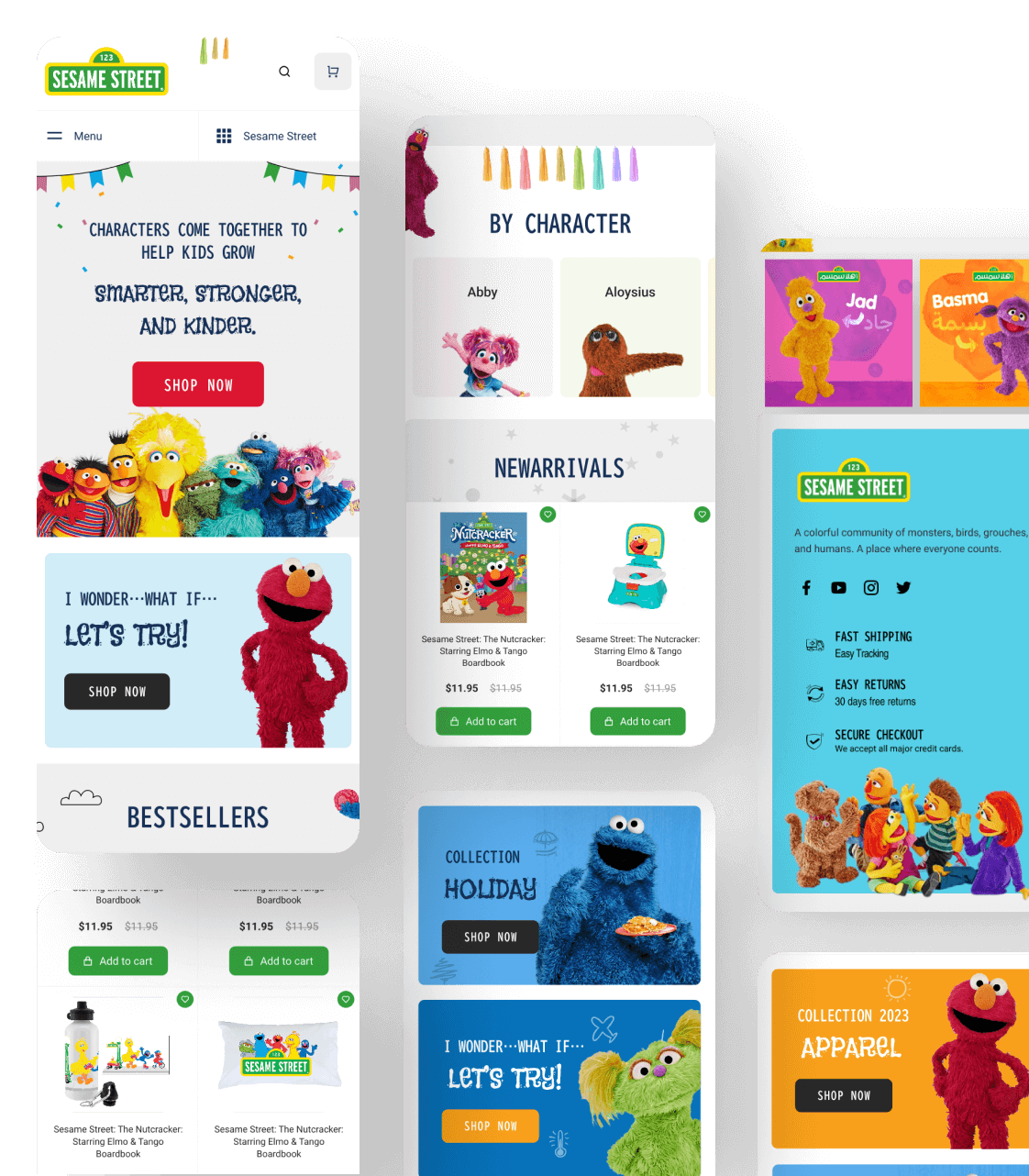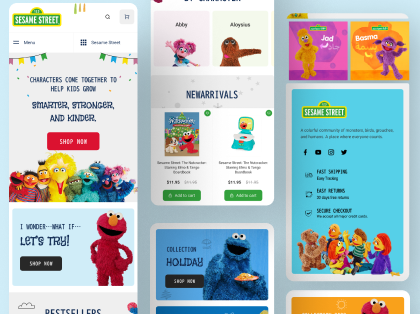 Apps we used:
Apps Utilized
A sophisticated Shopify
Store designed and built
for State & Liberty
"The turn around times are typically always within 24 hours, sometimes even faster, and the work done is always phenomenal. We recommend Arctic Grey."

Jake Allain
Chief Operating Officer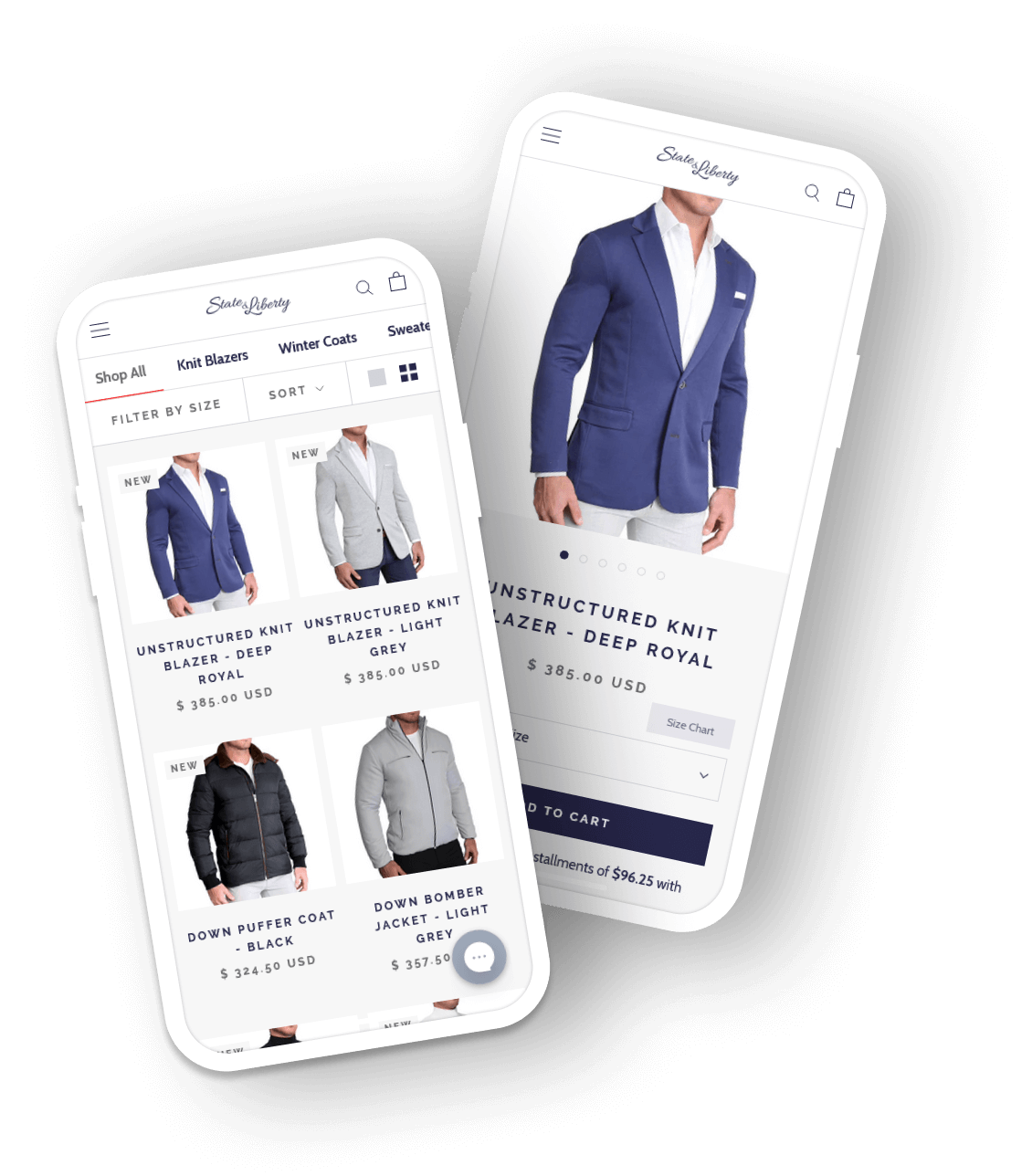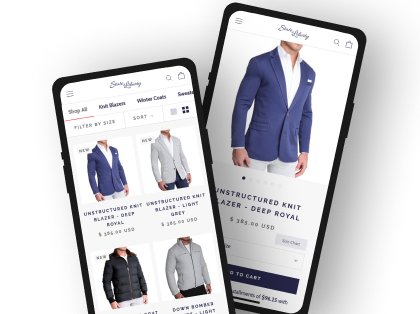 Apps we used:
Apps Utilized
An iconic Shopify Store designed
and built for Peanuts aka
Snoopy and the gang
"They created engaging opportunities for our customers to interact with the characters we love, turning shopping into an unforgettable experience."
Michael C.
Principal, The Wildflower Group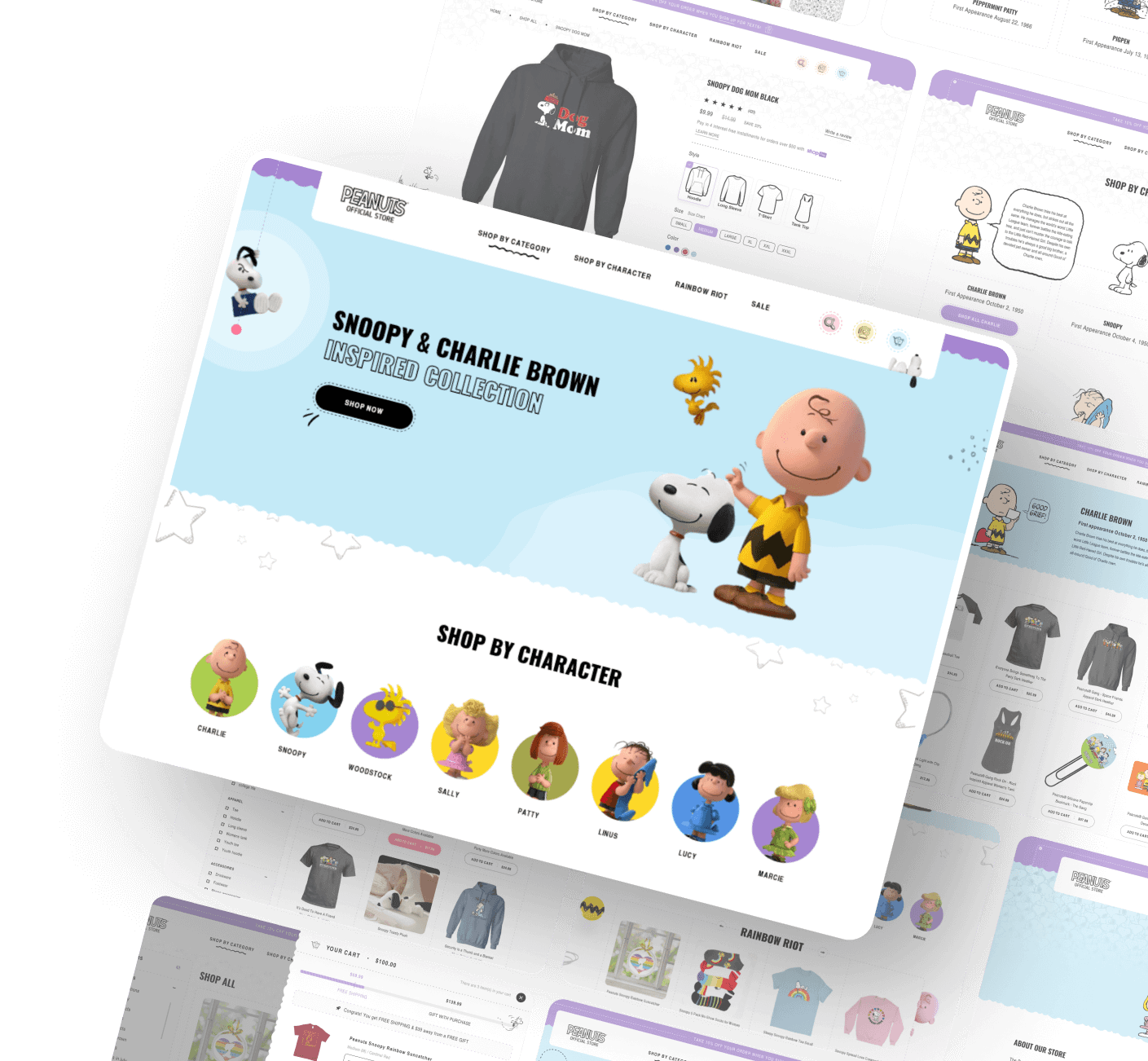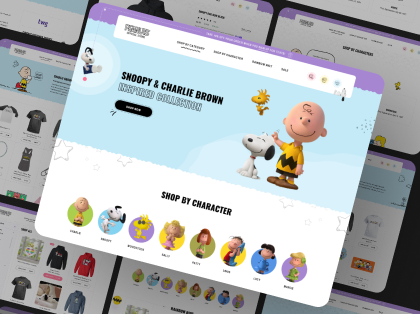 Apps we used:
Apps Utilized
A delightful Shopify Store
designed and built for
Moonbug & Cocomelon
Through innovative initiatives, our customers were afforded the chance to form connections with beloved characters - transforming shopping into an entirely unique experience.
Michael C.
Principal, The Wildflower Group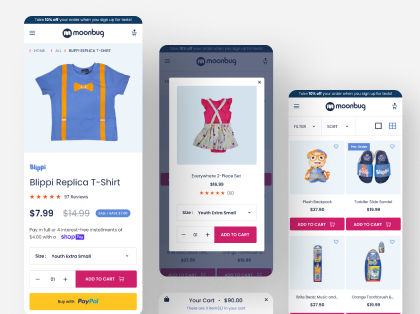 Apps we used:
Apps Utilized
A luxury Shopify Store
designed and built for
SarahChloe
"Arctic Grey quickly distinguished themselves as a top-tier partner, armed with extensive Shopify Plus expertise and clear lines of communication."

Zahava R.
Founder - Sarah Chloe Jewelry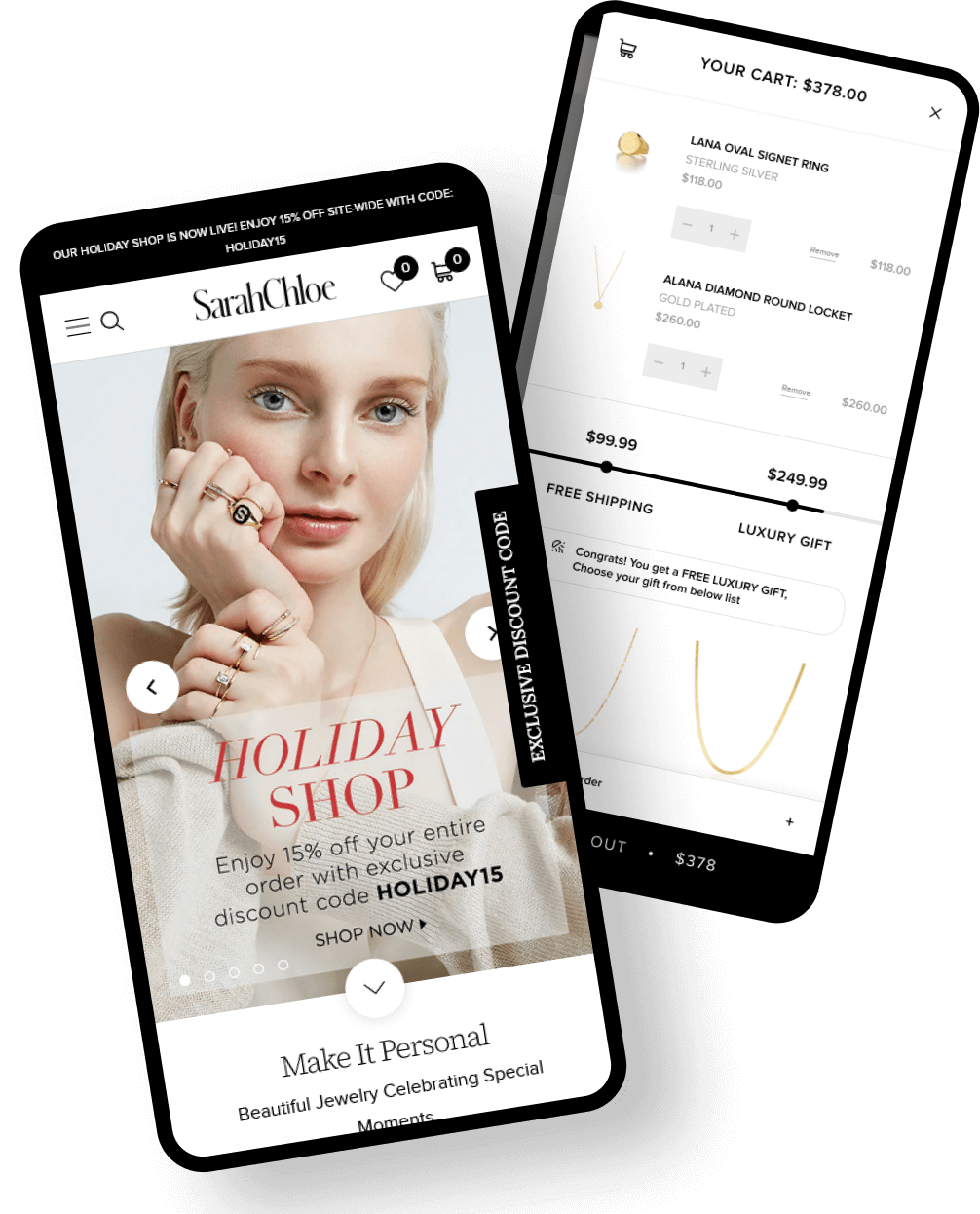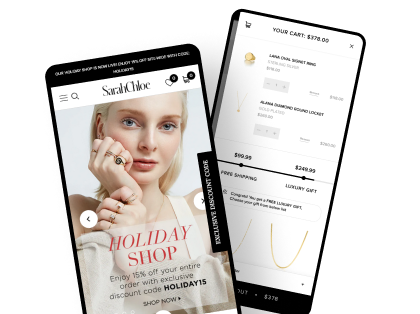 Apps we used:
Apps Utilized
A charming Shopify Store
developed for Happy Little
Camper by Hillary Duff
"Throughout the process they demonstrated an unparalleled level of enthusiasm and commitment to success that truly made them stand out from the rest."

Meagan H.
eCommerce Manager